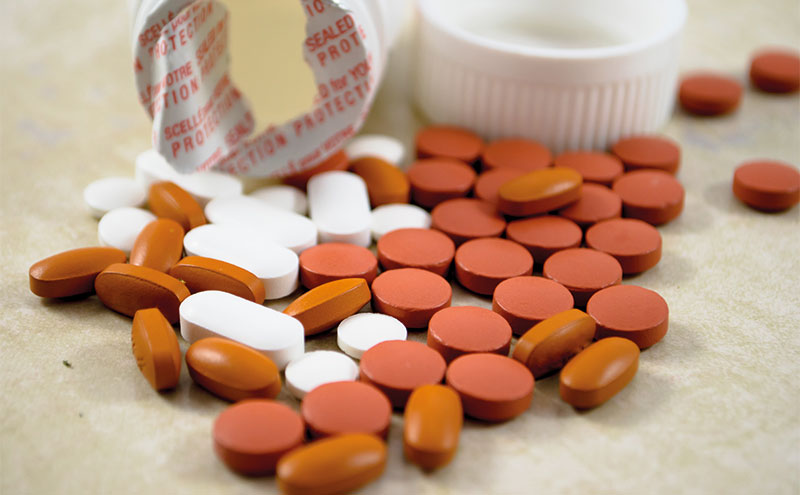 WHILE pharmaceutical and nutraceutical plastic container packaging has come a long way in terms of tamper evidence and hermetic sealing, there is now increasing demand for easy-open containers as the population ages. Darren Dodd, marketing and service director at Selig, describes how his company is tackling the problem.
THE UK population is ageing and by 2040, nearly one in seven people is projected to be aged over 75. Pharmaceutical, nutraceutical and over-the-counter (OTC) medicines packaged in plastic containers have so far met market demands for effective tamper evidence and reliable hermetic sealing.
However, as the median age of the population rises and physical strength and manual dexterity declines amongst this ageing group, the demand for packaging that is easy to open has risen. Until now, the packaging industry has struggled to satisfy all three – tamper evidence and a hermetic seal that is also easy to open. However, Selig has set out to develop a product that would change all that.
As the deadline for the implementation of the EU's Falsified Medicines Directive is less than a year away, manufacturers are now urgently addressing the Directive's primary requirements to provide packaging safety features such as the application of unique identifiers and anti-tampering devices on the outer packaging of medicines.
Designed to reveal an unauthorised breach of the container seal which might suggest that the contents may have been interfered with, tamper-evident features on primary and secondary packaging include shrink wrap films, bands or wrappers, boxes with tamper-evident security seals and caps with breakable tamper bands. A popular tamper-evident technology is induction cap sealing that uses a multi-layer laminated liner inside the container cap. Once the cap is sealed, aluminium foil within the liner is heated by electromagnetic induction, causing a layer of heat seal material to permanently bond  to the rim (or land area) of the container.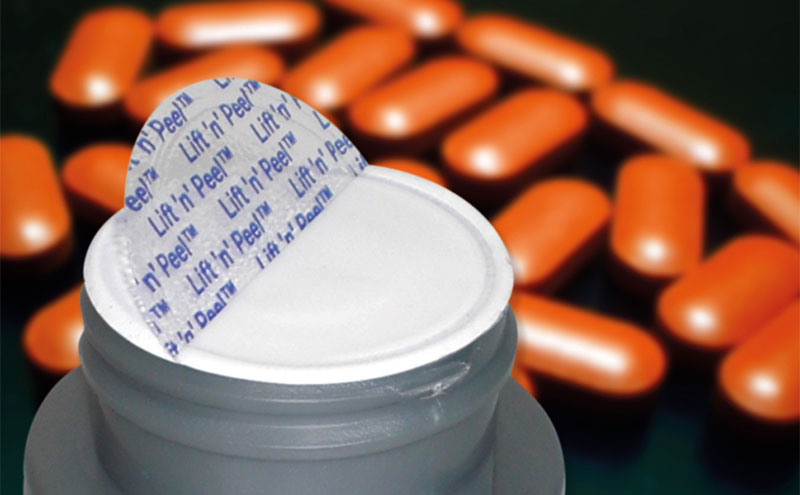 In OTC and other applications, the visible layer of the induction liner can contain a printed legend or anti-counterfeit features, such as etched or holographic films. Some of these applications can also use a liner with a structure to allow easier access to the contents, but that still requires puncturing through a layer of material with a finger or tool that may cause injury. This problem is exacerbated by the need for an adequate hermetic seal, the strength of which will generally challenge those with limited dexterity and manual strength, when attempting to free it and gain access to the contents.
Selig has been working hard on the problem of easy access and, as a result of its efforts, has developed a concept liner, called Lift 'n' Peel TamperSeal, for medicine packaging with features similar to those of its highly successful Lift 'n' Peel induction liner, which is widely used as the seal of choice, for many different applications. The new liner would incorporate the same half-moon lift tab as Selig's Lift 'n' Peel, and will include both tamper evident and hermetic seals, yet is easy to open by those with physical limitations. Like Lift 'n' Peel, the liner will bonded directly to the container to achieve a gas and moisture-tight seal, but in this case it 'self-destroys' when removed from a container to reveal tamper evidence on the container rim (on which foil remains).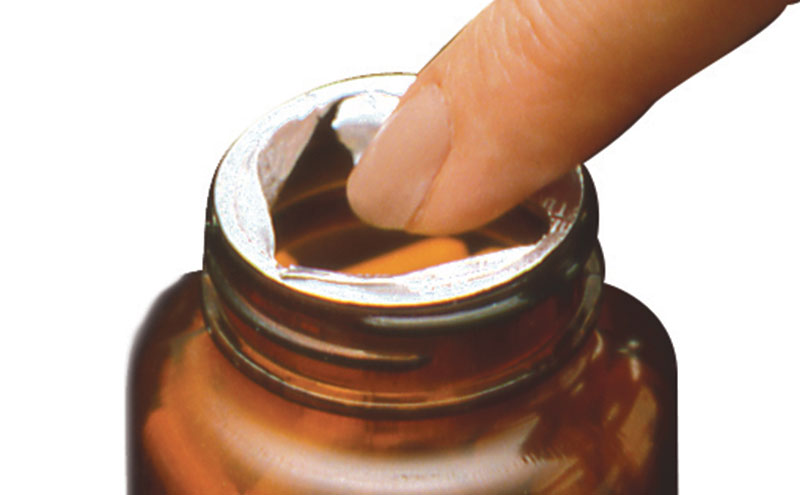 While this solution might appear relatively simple, it is not a 'one-size-fits-all' approach to medicines packaging because the contents of the container, the material the container is made from and the nature of the manufacturing process will all have an impact on the liner's integrity. For example, if the contents are acidic, or if the method of product filling involves high temperatures, the seal must be able to cope with these challenges. Moreover, whether the container is made from PET, high-density polyethylene, or polypropylene, the surface of the liner needs to be formulated in a way that ensures its compatibility with the container body material.
Clearly, challenges such as the pH of the contents within a container, the filling conditions, and the material from which the container is made will have to be overcome before the ultimate 'three-in-one' tamper evident, hermetic and easy-open sealing solution can be created for pharmaceutical and OTC medicine product packaging. For these reasons, Selig is offering manufacturers its new sealing concept solution as a collaborative partnership and is currently inviting interested parties to contact John Brown, Selig's VP of Business Development, at: jbrown@seligsealing.com to learn more about this promising development.