Big names gear up for Foodex 2018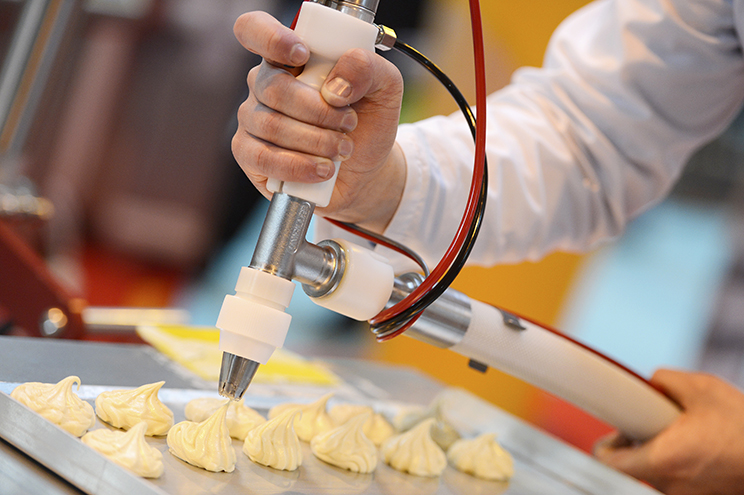 FINAL preparations are underway for Foodex 2018, which returns to the NEC Birmingham from April 16-18.
More than 500 processing, packaging and logistics suppliers will be showcasing the latest production trends and machinery affecting the UK food and drink industry.

Big name exhibitors will include Addmaster, the 2016 Foodex Great New Idea winner, who will bring its range of antimicrobial Biomaster protected items designed specifically for the food industry. The Biomaster additive is incorporated into products during manufacturing and inhibits the growth of bacteria, fungi and moulds.
Long-standing exhibitor Handtmann's stand will feature more systems running live product demonstrations than ever before. Foodex 2018 will also host the UK debut of the filling and portioning equipment supplier's latest innovation, the Handtmann FS520 forming system. The FS520 offers a wide range of 3D shapes and boasts an output of up to 250 cycles per minute.
Ishida Europe will show off its weighing, inspection and packing line solutions, including the QX-775 traysealer, which has reportedly boosted process efficiency on potato processor Friweika eG's fresh dumplings by 25%. Ishida will also bring its AirScan processor, which uses laser technology to identify leaks of CO2.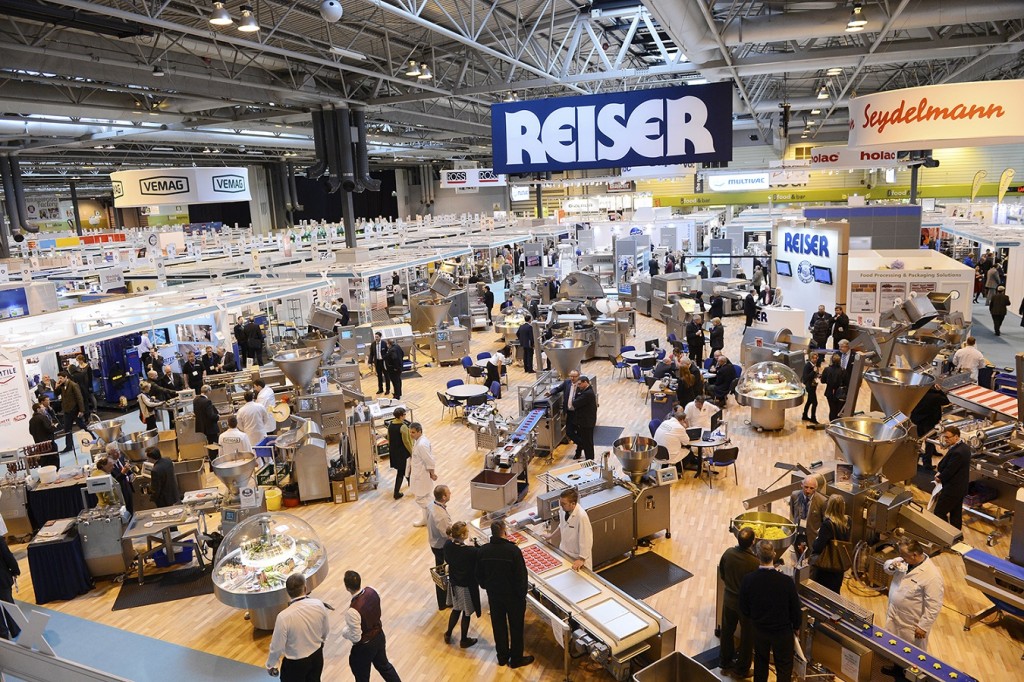 J&NJ Food Equipment will be showing its new ABM F1000 food forming machine. The machine requires only a 13A, single phase supply, which is said to make it ideal for the likes of high street butchers, delis and farm shops.
The BBC's Steph McGovern will host a panel of thought leaders who will discuss how to accelerate business growth as well as the hot topics and emerging trends. Meanwhile, the Foodex Engage Lounge, in partnership with Teknomek, will host more than 30 sessions over three days on issues such as how to reduce the risk of bacterial contamination; hygiene strategies to manage the 'human factor'; how plastic is enhancing hygienic routines; and balancing occupational health with hygiene.
Foodex is co-located with Food & Drink Expo, National Convenience Show, Farm Shop & Deli Show, as well as the  brand-new The Ingredients Show.
For more information, visit http://www.foodex.co.uk/
Tagged Foodex