Skymark helps in the battle to 'wipe' out waste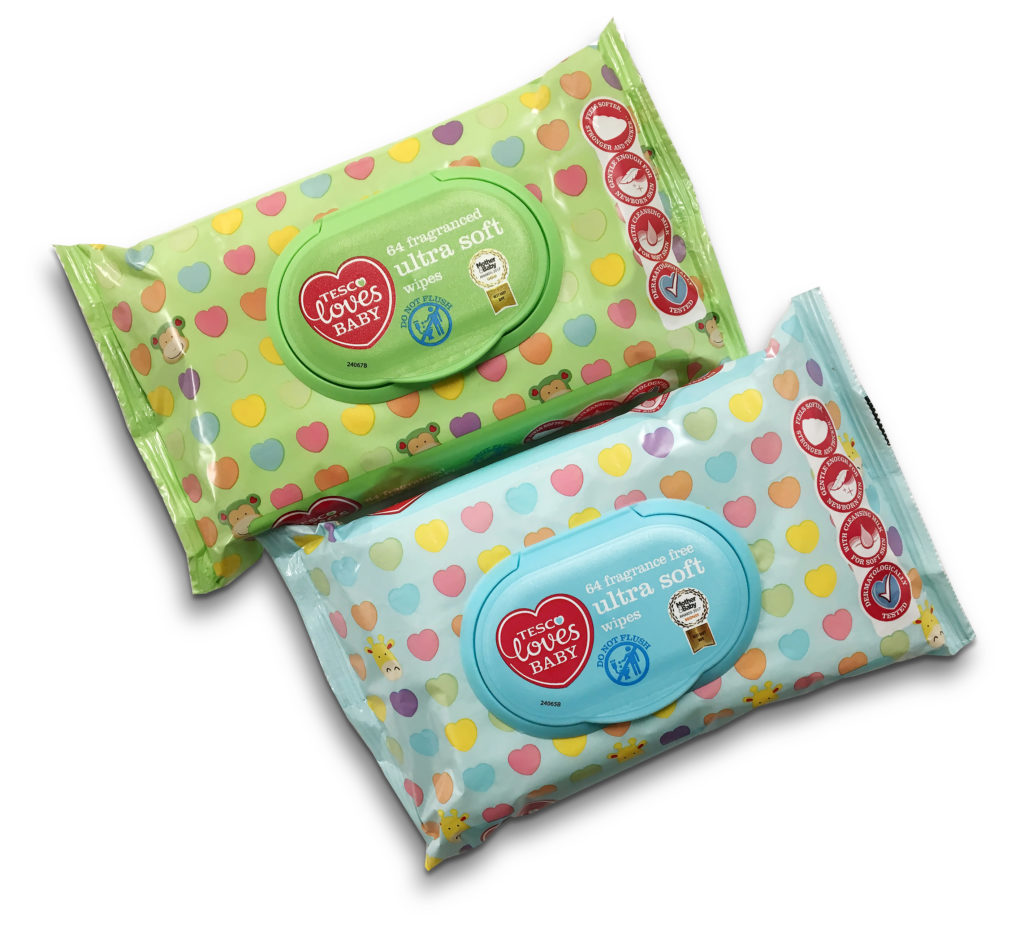 SKYMARK has created reduced weight baby wipe packs for supermarket giant Tesco.
The flexible packaging manufacturer explained that it developed a PE film to be used in a laminate structure which is lighter and thinner than previous designs used for Tesco's own label Ultra Soft baby wipes.

Skymark said the result has been the removal of 57 tonnes of plastic from the waste stream in its first year.
Paul Glover, commercial technical director at Skymark said, "In line with the latest media coverage, it's clear that consumers want to see more packaging on supermarket shelves that is both functional and sustainable. This small but significant change to baby wipes packaging represents a 20% material reduction resulting in the removal of 57 tonnes of plastic.
"Our innovation team worked closely with the leading retailer's packaging team and their chosen wet wipe supplier to design a pack which meets the needs of both the consumer and the retail supply chain. Our goal was to create a pack which was more sustainable and lighter weight, without sacrificing the aesthetics and performance of the pack in production. A focus on innovation and commitment to meeting customer expectations enabled us to turn that goal into a reality and create a pack that ticked all the boxes."
Skymark added that the thinner film means there are more metres on any one roll, reducing the number of roll changes during pack production.
Tagged Skymark