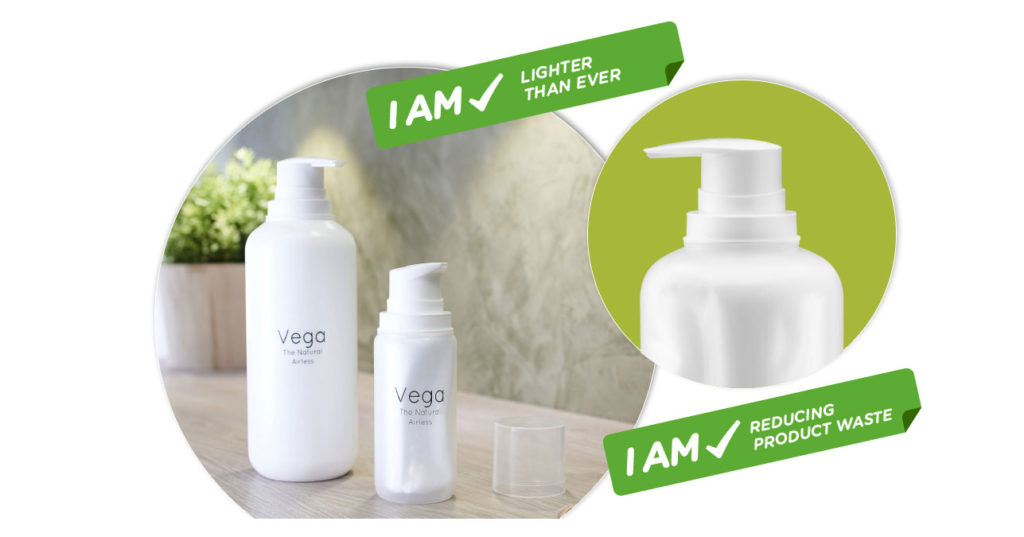 RPC Bramlage has launched its latest Ecosolution high viscosity pump, which the firm claimed is one of the most sustainable airless pump solutions on the market.
Both the Ecosolution pump and Vega AirFree bottle are made 100% of polyolefin, which boosts the recycling chain. The pump contains no metal or glass parts.

The AirFree bottle features an inner pouch with an EVOH layer to prevent oxygen ingress. RPC added that the pouch also prevents any contamination of the bottle by the formula.
The Ecosolution pump and Vega bottle combination is available in a variety of sizes from 50ml to 500ml. The pump can be specified with two different actuators – a long version or a short one with overcap.