Ovenable tray helps bring Detroit-style pizzas to UK homes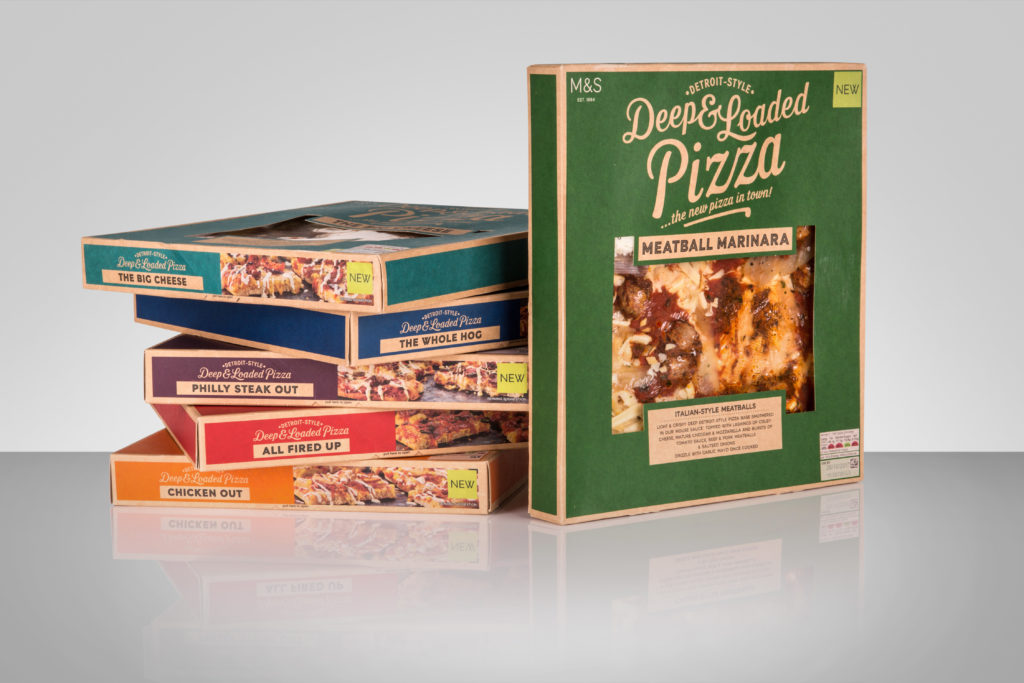 FOLDING carton specialist Graphic Packaging International (GPI) has teamed up with with 2 Sisters Food Group (2SFG) to launch a new carton with an ovenable tray insert for Marks and Spencer's Detroit-style Deep & Loaded pizzas.
The concept has been designed to enable the consumer to cook a Detroit-style pizza – which is characterised by cheese that goes right to the edge and down the sides of the base – in a conventional oven.

Lauren Hutchinson, key account manager at GPI explained, "We were challenged to create an ovenable cartonboard tray that would achieve a crispy base and eliminate the possibility of superfluous melted cheese spilling over the edge of the pizza and into the appliance."
The design is said to allow consumers to simply remove the artisan-look outer carton using a tear strip, and place the pizza and cartonboard insert tray straight into the oven.
Lauren Hutchinson added, "Our collaborative development process with 2SFG has realised a final tray that is completely ovenable and can consistently deliver the perfect Detroit-style pizza. We're extremely pleased with the end result, which offers the ultimate in convenience and reflects the takeaway experience for the consumer."