New product tipped to help break the ice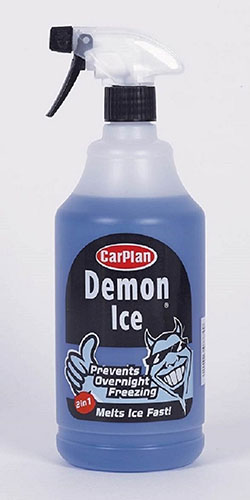 A new de-icer product from Tetrosyl is being packed in custom-designed bottles produced by RPC Promens Industrial Plenmeller.

CarPlan Demon Ice can be sprayed onto car windows the night before to prevent ice from forming and also works as a de-icer to help prevent refreezing when it is left on the glass.
The new trigger spray bottle designed by RPC Design is blow moulded in HDPE and is described as offering "convenience and easy handling" for end-users.
Justin Shaw, group commercial manager at Tetrosyl Group said, "We have an excellent long term working relationship with RPC and this latest project is further evidence of their design and manufacturing skills in helping us bring a new product to market."