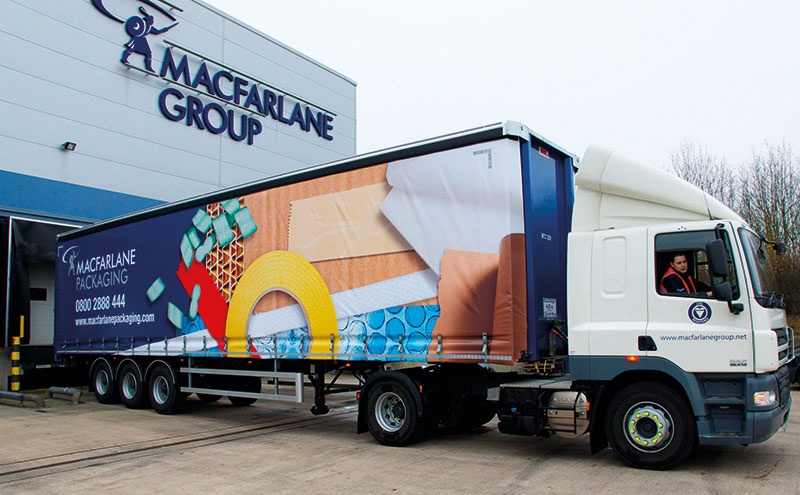 GLASGOW-based Macfarlane Group has reported a 19% rise in pre-tax profits to £9.3 million for the year ended December 2017. Turnover rose 9% to £196 million over the same period, with the firm commenting that the trading performance "continued the positive trends" of recent years and was in line with market expectations.
Packaging distribution sales rose by 10% to £171.8 million with 3% achieved from "organic growth" and the remainder from acquisitions. Operating profit for this division rose 20% to £9.4 million.
Sales in the manufacturing operations increased by a more modest 1% to £24.2 million. Macfarlane said gross margin reduced from 43.8% in 2016 to 40.7%, mainly due to "operational pressures in packaging design and manufacture and an adverse exchange rate impact in our labels business". As a result, operating profit was £700,000, a £200,000 drop on the 2016 result.
Chairman Stuart Paterson said, "The 19% increase in pre-tax profits in 2017 represents the eighth consecutive year of profit growth for Macfarlane Group. Group profitability in the year to date is ahead of the same period in 2017.
"Our strategy continues to be the delivery of sustainable profit growth by focusing on added value products and services in our target market sectors, combined with efficiency improvements and the identification and completion of value-enhancing acquisitions. This strategy, which continues to be refined, has served all stakeholders well in recent years and we remain confident that it will continue to do so. Macfarlane Group's performance in 2017 reflects the successful implementation of this strategy and we are confident that the Group will demonstrate further progress in 2018."