GPI helps bring "authentic taste of the British chip shop" to North America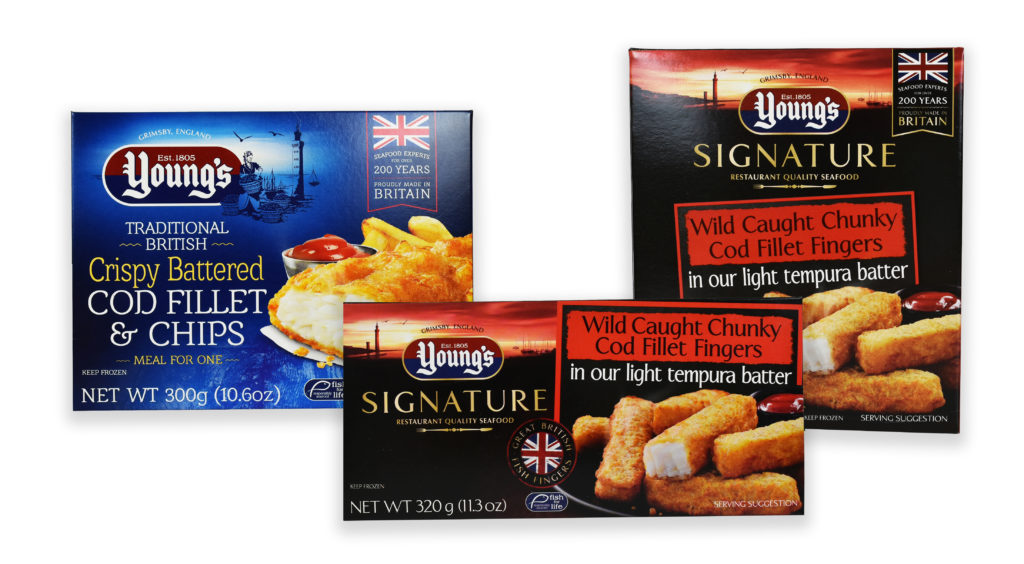 GRAPHIC Packaging International (GPI) has announced it has created a range of "British-inspired" frozen fish packs for the Young's Seafood North American market.
Young's Seafood is said to be looking to provide consumers with an "authentic taste of the British chip shop". GPI's role was to produce packaging solutions that champion the UK identity and "reflect the excellence of the nation's goods".

Andy Robson, GPI key account manager UK explained, "GPI has worked with Young's Seafood for a number of years, so we were excited to be asked to produce striking cartons to support its US growth. British seafood is renowned around the world, so it was important for the packs to capture its quality and unique character.
"From union flag graphics to red, white and blue designs, the cartons emphasise Young's Seafood's unparalleled legacy for UK fish retailing."
The packs are described by GPI as being grease-resistant and fully recyclable. GPI had to design and manufacture packs for seven frozen seafood goods.The packs are available in major American stores including Walmart, Sam's Club, Peapod, Stop & Shop, Martin's Foods and Giant Food.
Nick Munday, Young's Seafood international director added, "Perfecting the quintessentially British feel was crucial to the success of the US frozen seafood packs. There's a great deal of choice available in the market, so our products needed a stand-out look to compete.
"GPI truly delivered, producing a high-performing range of packaging solutions at the superb standard we have come to expect from the company."