Bakers Basco steps up efforts to recover bread baskets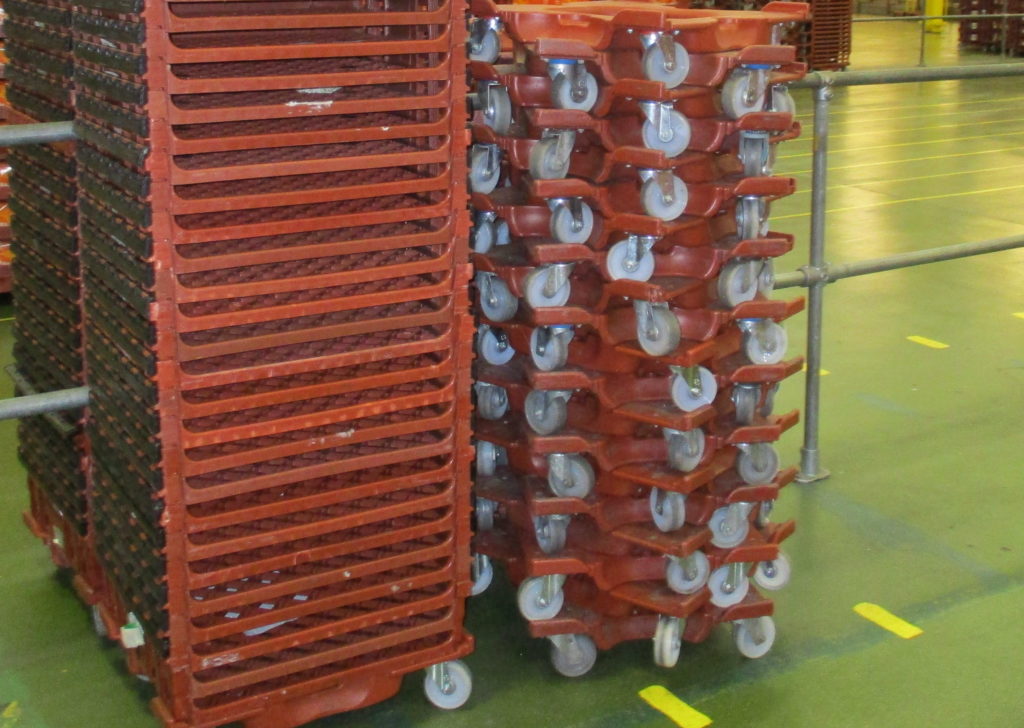 Bakers Basco is on a mission to help charities return bread baskets to their rightful homes.
The business, which owns and licences a pool of baskets and dollies to bread manufacturers, explained that with an increasing number of retailers and food companies donating unsold food to homeless shelters, food banks and other not-for-profit operations, there has been a rise in the number of baskets and dollies ending up with charities rather than being returned to the bakeries which have paid to rent them.

Steve Millward, general manager of Bakers Basco said, "Charities can easily end up with our property innocently, because someone has delivered food to them. In a case like that, all they have to do is give us a call or go online – our contacts details are printed clearly on the baskets and dollies – and we'll arrange to come and collect them for free."
Bakers Basco added that a number of its baskets also end up at school fairs and charity jumble sales.
Steve Millward said, "It makes a nice change for our team to be helping charitable organisations ensure that our equipment gets back to the right home at the earliest opportunity rather than dealing with someone who has our baskets and is using them without permission. Our baskets and dollies are designed to be used in the food supply chain for up to eight years, so if they are taken out of circulation, it's an added cost for bakers, retailers and, ultimately, the shopper."
Tagged Bakers Basco