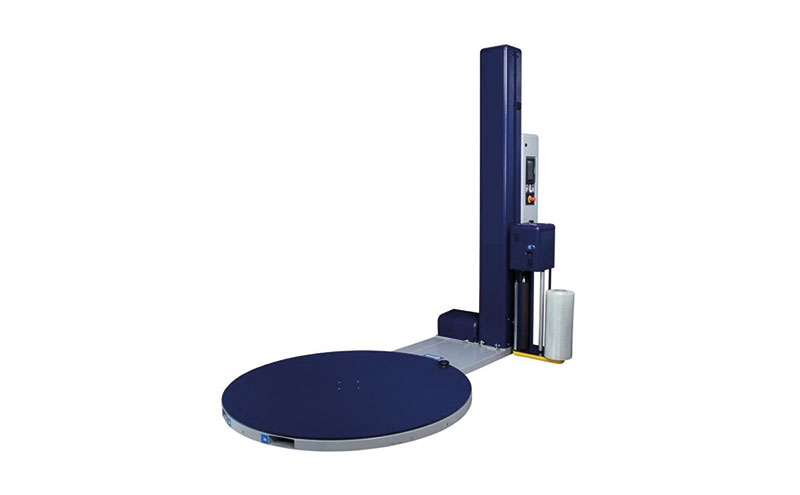 FAMILY-run McLaren Packaging of Port Glasgow has enlisted the help of strapping and wrapping machinery specialists, Mosca, to enhance its service offering and accommodate its £16 million sales growth.
McLaren had an existing stretch wrapper purchased from Mosca over 10 years ago.  In 2016, the business purchased an additional Turntable stretch wrapper – a WTM3 – from Mosca's automatic stretch wrapping machine range, for use at the 150,000 sq. ft facility.
Owing to the vast array of products and sizes that McLaren stock and distribute, they required a high quality machine that could cope with the variety and speed of products they package for distribution. Mosca delivered the solution. Jim Marshall, technical director at McLaren Packaging explained, "We have been dealing with Mosca for 18 years and when we required a new stretch wrapper they sold us a WTM3 machine which ticked all the boxes for our needs."
The WTM3 model has a patented quick load system, photocell height sensor, programmable top wraps and advanced speed variation turntable to accommodate the wrapping and delivery of McLaren's products. These range from corrugate to rigid boxes and many premium paper-based packaging solutions.
At the McLaren site, finished products are boxed and stacked onto a pallet ready for the stretch wrapper to apply plastic wrap to the entire pallet, protecting and securing it ready for transportation or storage.
All models of Mosca stretch wrapping machines are available in trans pallet versions.  Mosca said they deliver an extremely high performance that has been refined and developed over the firm's 50+ years in the industry and are constructed using the highest quality materials.
Mosca Direct's sales manager, Rob Toolen, commented, "McLaren's decision to purchase a second WTM stretch wrapping machine from us is a positive testament of their continued confidence in Mosca's equipment and personnel.  At Mosca we strive to provide industry leading solutions and to support our customers. By doing so, we grow with our customers."