Macfarlane truck investment boosts firm's safety and green credentials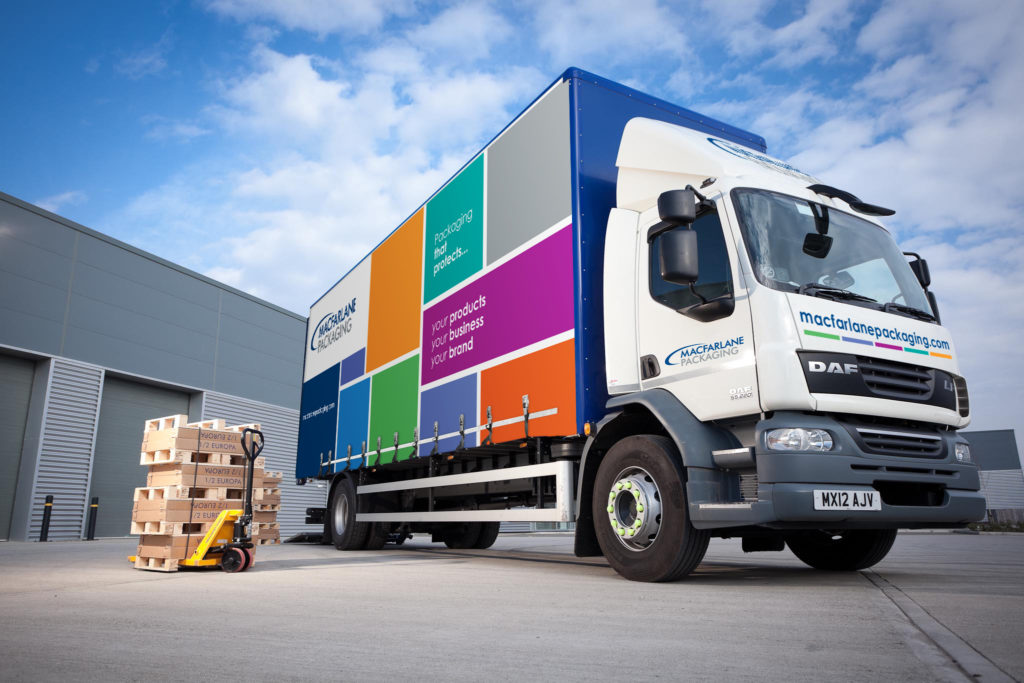 MACFARLANE Packaging has announced a £3.3 million investment to upgrade its truck fleet and reduce the firm's carbon footprint.
The Glasgow-based company said the move would ensure greener commercial vehicles and an "efficient delivery process" to customers.

Macfarlane said the new DAF trucks are the start of a move towards achieving the Euro VI emission standard and also contain safety features. An internal camera system that monitors driving behaviour will be installed in each vehicle along with ignition interlock devices that act as breathalysers. The vehicles' engines will only start if the driver gives a reading below the legal drink-driving limit.
As part of the agreement, Fraikin will provide driver CPC (Certificate of Professional Competence) training to Macfarlane's drivers, covering topics including customer service and driving best practice; health, road and environmental safety; vehicle safety, control systems; and fuel efficiency.
Macfarlane's logistics director Tim Hylton said, "At Macfarlane Packaging we are committed to being dependable and efficient as well as more environmentally friendly with our deliveries to our customers. Fraikin listened to our requirements and clearly understood how we operate as a business.
"They secured the tender with a deal that increases our fleet efficiency and compliance, whilst minimising any vehicle downtime and improving our driver training and safety. In addition, having access to replacement vehicles means we can still achieve our delivery targets and continue to meet the needs of our customers even if we have a vehicle in the workshop."
Tagged Macfarlane Packaging