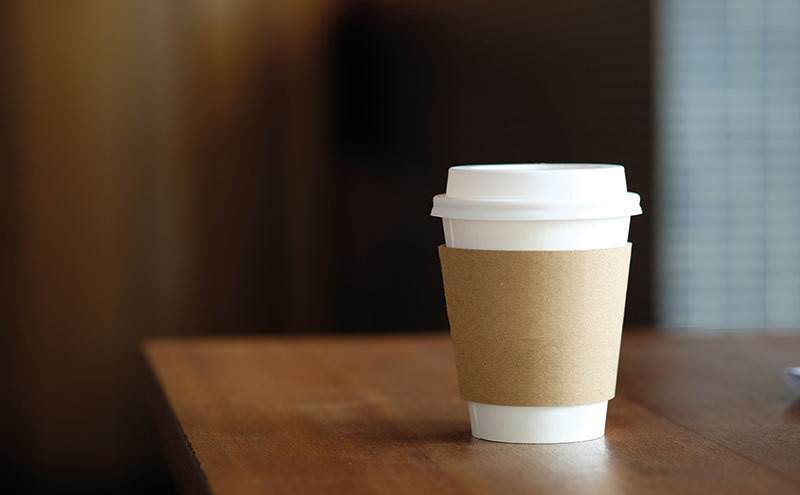 Huhtamaki has announced plans for a 'first of its kind' recycling initiative for used paper coffee cups in the UK.
The manufacturer of packaging products for food and beverages has teamed up with Gosport Borough Council to trial a project, which will see the removal of cups from the general waste stream, ensuring they are recycled rather than sent to landfill.
Specialist cup recycling bins will be placed at two council-owned premises: the town hall and the leisure centre. The bins will accept used cups and lids, which will be recycled into new products including garden furniture, park benches and flower tubs. Huhtamaki said the aim is to extend the scheme in the future to include collection points at local businesses where paper cups are used.
Councillor Mark Hook, Leader of the Council, said, "I'm delighted that we can work with Huhtamaki on this. We're one of the first boroughs to try such a scheme, and it's a great opportunity to show how councils and manufacturers can be ambitious in finding innovative ways to recycle. I look forward to working with Huhtamaki on this important issue."
Neil Whittall, global category director for speciality coffee at Huhtamaki added, "Huhtamaki has worked on a number of recycling initiatives with customers, consumers and charitable organisations but this is the first where our primary partner in the scheme is a local authority. We are looking forward to working with the team and to contributing towards increased recycling rates in Gosport Borough."
Huhtamaki has two manufacturing sites in the town. The firm said it will underwrite the cup collection and recycling scheme.