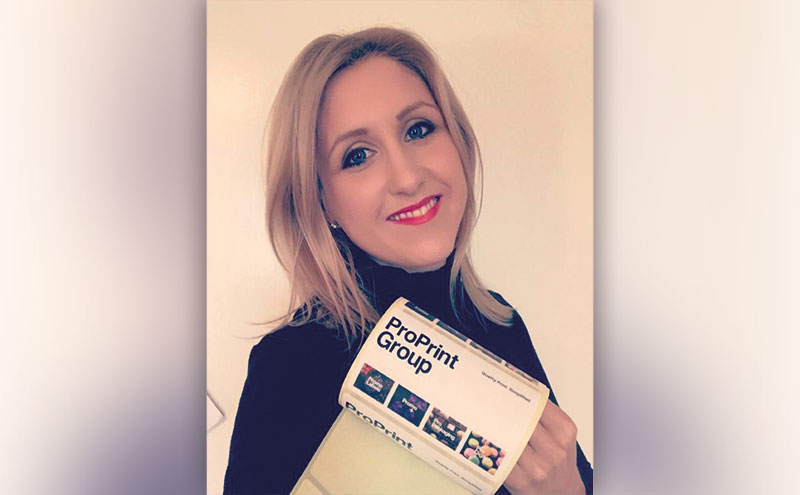 THE ProPrint Group, owners of the only digital-flexo hybrid press in the UK marketplace, has expanded in a bid to fulfil label and carton needs for customers north of the border.
The Wellingborough-headquartered firm, consolidated in 2011, now comprises four divisions including Promo Labels, Promo+, Pro-Packaging and Pro-Digital, and are the first in the UK to invest in the Graphium hybrid digital inkjet label press. The Graphium combines digital printing, foiling and varnish capabilities with flexographic units in one single pass.
"Our labelling divisions have grown at an exciting rate in the last five years, where we have made our promise of outstanding service and lead-times the top priority. Having built excellent reciprocal relationships with our Scottish fresh produce clients, we see Scotland – the Land of Food and Drink – as absolutely paramount to the continuation of our growth," ProPrint Group joint founder and director, James Denny told Packaging Scotland.
"We feel that there is so much potential for us to provide a service to the Scottish food and drink market, which aims to grow to £30 billion by 2030. Digital technology is a key consideration for businesses to boost productivity and this press uses the latest digital print methods to help customers optimise their packaging ranges. This complements our top of the range flexographic presses for longer run work.
"Artisan and craft producers, who also require quality and innovative print effects to compete effectively, can find these luxury finishes cost prohibitive due to lower volume requirements. The ProPrint Group offers the chance to manufacture these additional embellishments in one pass, which is where we come into our own."
James said that acquiring the Graphium press has given the company an edge and complemented its business model perfectly.
"We were just blown away by the Graphium because we saw that not only could it help with the small to medium run offering and be immediate, it offers customers the wide range of options to print what they want, when they want, using personalisation, flexo pantones, foiling, spot varnish, textures, or a combination of these on one range."
As well as investing in the press, the company took on Katie Cannon as business development manager for Scotland in 2017. Katie, a qualified project manager with 12 years packaging experience, is based in Helensburgh and is keen to promote the Graphium press and how it can benefit the Scottish market.
"We've been working for a year to develop what the press can offer. It has helped to consolidate ranges and achieve luxury finishing for our existing drinks, fresh produce, condiments, gifts and cosmetics customers," Katie said.
"Using digital inks, digital foil and digital spot varnish means that origination and tooling costs are eliminated. Therefore limited edition products, speedy new additions to existing ranges and experimentation with branding or new products are possible. This flexibility means producers can create and adapt designs more freely, helping them respond to the market quickly without incurring huge costs each time they make changes.
"The bespoke printed textures are a particularly exciting aspect for new product developers and designers; these give creative license to experiment with different tactile effects in a commercially viable way. We've printed effects such as silver birch bark and rustic paper which look unique, feel good, make the labels more durable yet are also cost effective."
Recent Scottish Edge Award winner Kim Cameron, director of The Gin Bothy in Kirriemuir, said about working with the ProPrint Group, "The whole process of working with Katie and team has made our job easier. The service is efficient, reliable and the turn around is fantastic."
Katie added, "This is definitely an opportunity for craft distilleries, condiment producers, cosmetics companies and gift suppliers to push their creative boundaries and we are investing time and effort to continue to explore even more highly tactile finishes. The press can also print on a variety of substrates, from film to carton board, so these are projects that we are keen to develop in partnership with clients throughout 2018."