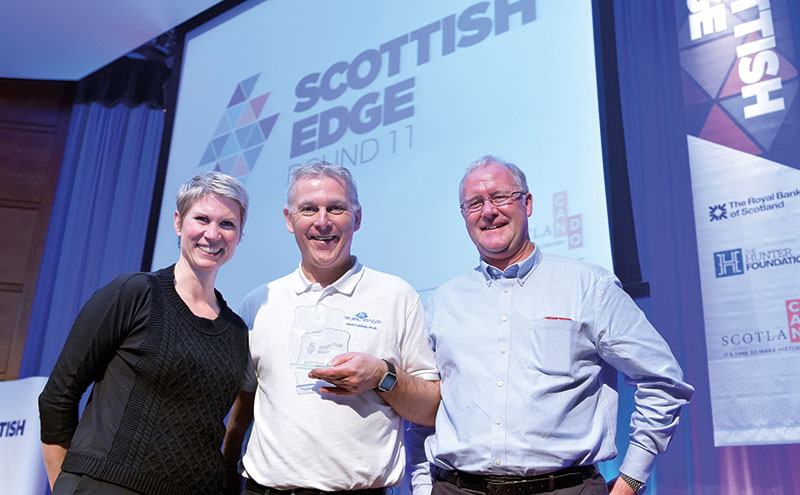 THE founder of a Falkirk-based protective packaging firm has revealed plans to double its turnover in each of the next two financial years and capitalise on the growing e-commerce sector.
BUBL Bag was formed in late 2015 by Ross Woodburn and started trading "full pelt" a year ago following the creation of a range of inflatable products that Ross claims offers maximum protection for a wide variety of items and speeds up the packing process.
The company was recently awarded £25,000 of Scottish EDGE funding after triumphing in a business competition for "innovative, high growth potential entrepreneurial talent".
Ross told Packaging Scotland he decided to explore protective packing solutions after previously working for a technology company and experiencing situations where goods were damaged during transport.
He explained, "Instead of working out why all this stuff was getting damaged, everyone just argued about who was paying for what.
"I started looking into packaging. Between September 2015 and February 2017, we developed products, started to sell them and get a bit of demand."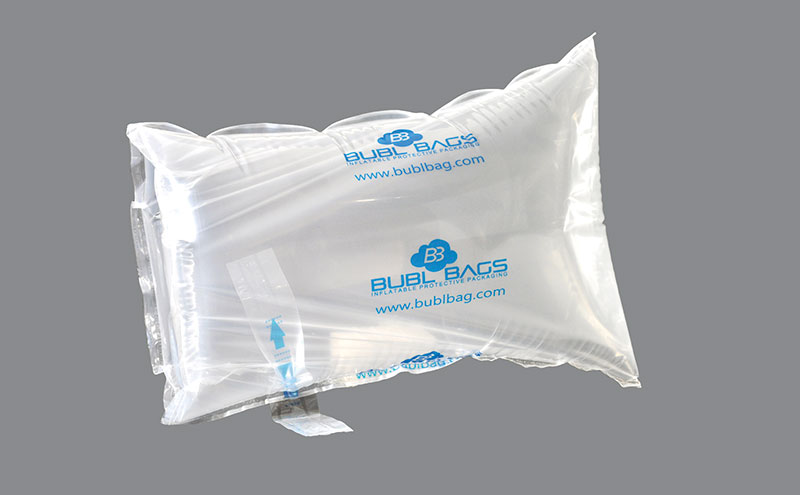 An investor came into the business a year ago, which allowed production to be ramped up and increased stock availability.
"We started off with the products we call BUBL Bags," Ross added. "We have seven standard products ranging in size from 10 x 20cm up to 50 x 50cm, but we also produce bespoke sizes as well. We've now started selling some other products like BUBL pods and cases.
"What BUBL Bags do is create a cushion of air so the product floats in a bubble of air. It's protected all around. If you drop something from a metre high onto the ground in a BUBL Bag, it won't break. It's used for a whole variety of things from car headlights, light bulbs and mobile phones to wall clocks and medical devices."
The BUBL Bags can be deflated and reflated for re-use and are recyclable. Ross says the bags also save time as they can be placed straight into a mailing bag without any need for the use of bubble wrap, tape, void filler or box.
With the e-commerce sector booming, and people carrying out more transactions online, Ross believes packaging requirements have "completely" changed, with the need for protective products greater than ever before.
"More and more products are being sold online and manufacturers are starting to realise it's not about what the box looks like. Your website does that for you; it sells the product. What you have to do is pack the products in a way that will get them safely to the customer. The customer's much happier to get the product in one piece than getting it in a nice shiny box but in two pieces. We are getting a lot of that feedback.
"Particularly in Scotland and the UK, there's a switch away from bringing in products in retail packs from the likes of China and the Far East to bringing in container loads and re-packing it. We see some big e-commerce packaging opportunities for sure."
BUBL Bag was one of 38 companies to receive funding recently as part of a Scottish EDGE competition. Announcing the award, Scottish EDGE CEO Evelyn McDonald said, "Most of us here tonight will have experienced the situation of ordering a product online and having it delivered in a box that is far too big and impractical. Well worry no more; our Scottish Edge winner has the solution. BUBL Bag's innovative, inflatable, reusable packaging products offer a new way to distribute items safely and cost-effectively."
The cash will be used to relaunch the business as BUBL Packaging and launch new products.