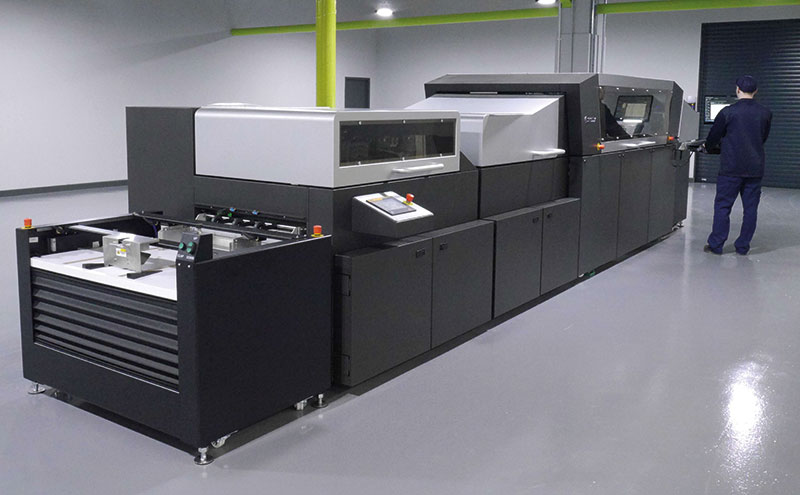 A retail packaging specialist has revealed it has attracted "huge market interest" in its new Fuse division.
The Wilkins Group invested £600,000 in a digital foiling and varnishing machine early in 2017 to branch into the luxury packaging sector.
The firm, one of the largest independent folding box board and rigid carton manufacturers in the UK, said the move has been a huge success.
Justin Wilkins, sales and marketing director explained, "Since installing this specialist digital foiling and varnishing machine, marketers and designers are seeing the added value that it can bring to their products. Brands are being elevated within the competitive retail space resulting in an increase in sales for their products.
"More and more brands are becoming interested in the solution we can provide; the core areas we have so far seen include spirits, liquor, cosmetics, and luxury/confectionery sectors. This new technology creates unique and visually outstanding effects which were previously impossible using conventional methods and brings a new dimension to product packaging, creating even greater stand-out products and engagement with the shopper.
"There are a number of unique sweet spots for this solution. Very quick turnarounds, small print runs, personalisation and added high build varnishes up to 20 times thicker than UV varnish as well as different coloured foils, are all possible.''