MALT whisky specialist Gordon & MacPhail took Gold in the Scotch whisky category of The Spirits Design Masters 2017. The design was conceived for the company's rare wartime single cask bottling, released as part of the company's 'Private Collection' range.
Gordon & MacPhail said every detail of Private Collection Glenlivet 1943 alludes to the "decades of experience and patience poured into nurturing the whisky to maturation". Launched in October, it is one of the oldest single malt whiskies in the world.
The whisky is presented in a bespoke handcrafted wooden box. The closure, a section of the meandering River Spey, is described as representing both the journey through time and the physical journey of the cask from its place of birth at The Glenlivet Distillery to its "final resting place" in Gordon & MacPhail's Elgin warehouses.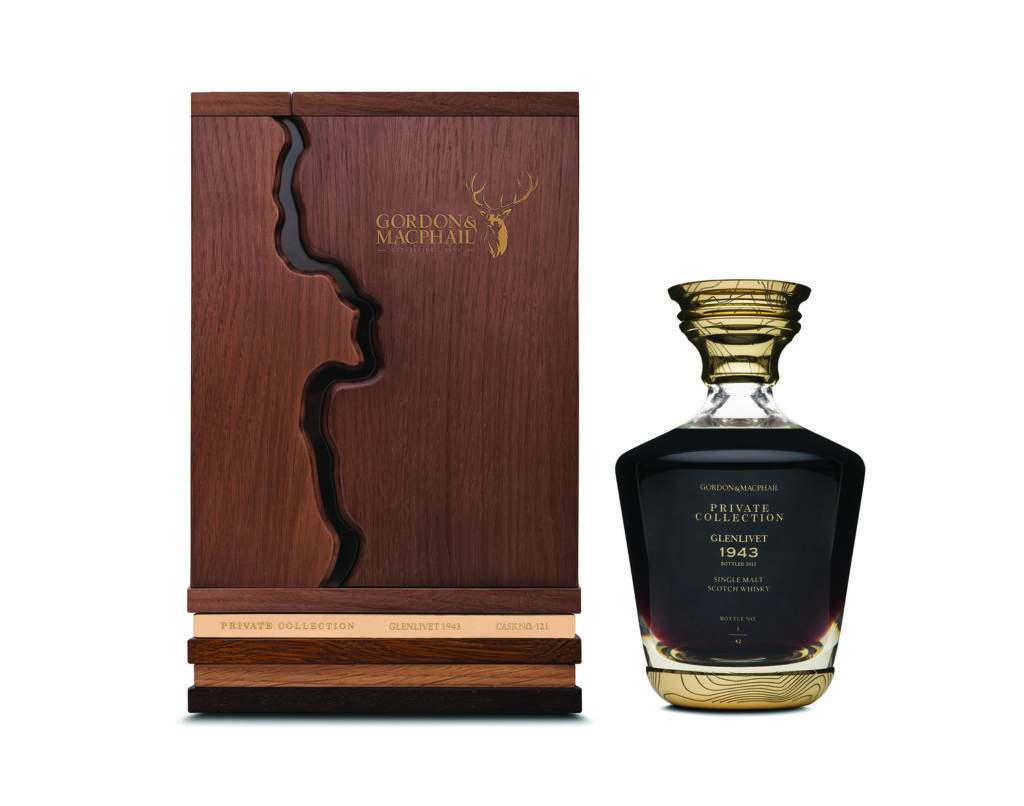 A hand-blown bespoke decanter sits inside the presentation box, atop the wooden base that also serves as an elevated plinth. Each individually numbered bottle is engraved and infilled with gold. The gold base and stopper have been engraved with the contour lines of the hills and glens surrounding The Glenlivet Distillery.
The inside of the box is is also engraved with contours and features a commemorative book written by whisky author Jonny McCormick.
Margaret Ho, designer at Gordon & MacPhail said, "We wanted to communicate the rarity and exclusivity of this incredible whisky through the packaging's touchpoints. We also created an immersive and sensory experience before the consumer took their first long-anticipated taste. From the touch of the engraved contour lines to the sound of the decanter closure releasing the first delicious notes of the whisky inside, the packaging excites the full range of senses."
Ian Chapman, director of marketing for Gordon & MacPhail added, "This award is testament to the skills and dedication of our in-house design and wider team who worked incredibly hard to capture the unique essence and heritage of this rare single malt whisky.
"Laid down by the first and second generation of the Urquhart family and bottled by the fourth generation, this spirit has an incredible story to tell. Distilled when the world was in the midst of rationing and divided in conflict, whisky today is a wonderfully unifying drink and we wanted the packaging to communicate not only its exclusivity but also its journey through the past seventy years."