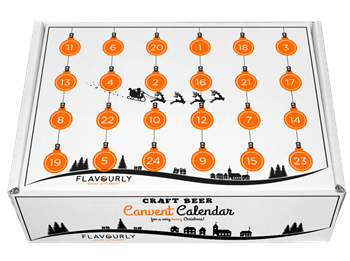 Antalis Packaging has helped an Edinburgh-based online alcoholic drinks retailer spread some Christmas cheer with the launch of its 'Canvent' calendar, featuring 24 330ml cans of beer.
Flavourly is a mail order drinks service which offers customers drinks including craft beers, gins and whiskies, which can be delivered to their front door.
The business decided to create a Christmas Canvent calendar for adults who would rather "swap the chocolate for a tipple to try each day".
Flavourly wanted packaging that had both the 'wow' factor in terms of design, but was also robust and durable to protect the contents and provide 24 separate compartments for each can.
Antalis Packaging was commissioned to provide a bespoke solution. Ryan Bisland, account manager at Antalis Packaging said, "This was quite a challenging brief in that the market has many advent calendars for bottles but a can advent calendar, or 'canvent', was quite a unique idea. Therefore we had to think about how best to protect them through the courier system whilst ensuring they were easily accessible and presentable to the end user on arrival."
Antalis revealed that three different design prototypes were considered, with the final option made of a 0427 white corrugated cardboard box featuring internal divisional corrugated cardboard holds designed to keep each can "snugly" in place, while also being easy to open.
The firm said it also used a two-colour flexo graphic print to ensure an "exceptional quality print quickly, while keeping costs down".
Ryan O'Rorke, co-founder of Flavourly added, "Ryan and the rest of the Antalis have been a dream to work with; from coming up with the concept to receiving mock ups of our bespoke idea to the speed of execution – they have been brilliant."