Pallet provider issues Bonfire Night warning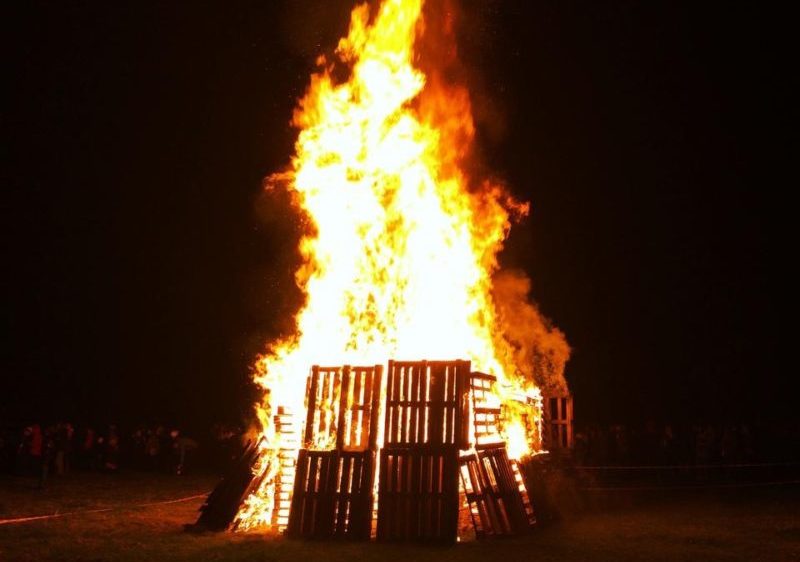 A pallet pool provider has estimated that around 200,000 pallets will be burned on Guy Fawkes Night, costing UK businesses more than £2 million.
LPR said many people attending bonfire parties will be unaware that they could be watching "millions of pounds" of private property going up in smoke.

The firm said this "misuse" affects the whole supply chain and has an environmental impact as roughly 35,000 trees have been used to make the pallets targeted for fire.
LPR is urging retailers to ensure all pallets are safely stored, particularly at night when people looking for free firewood might target industrial estates. The business also wants event coordinators to ensure they only accept materials they have secured permission to use.
Andrew Bradshaw, asset director of LPR UK and Ireland said, "There's a prevailing misconception that pallets are disposable but this just isn't true. As a precision engineered and expensive piece of equipment, the retail industry expects a certain lifecycle from each pallet. Pallets have been designed to be used a minimum of 50 times, and, therefore, provide the most sustainable and cost-effective method of moving goods to market.
"Every pallet burnt on a bonfire constitutes handling stolen goods. It is also environmentally damaging. Bonfire Night is a much-loved British tradition, but let's make this year's even more special by keeping it pallet-free!"
Tagged LPR