Macfarlane launches new website aimed at online businesses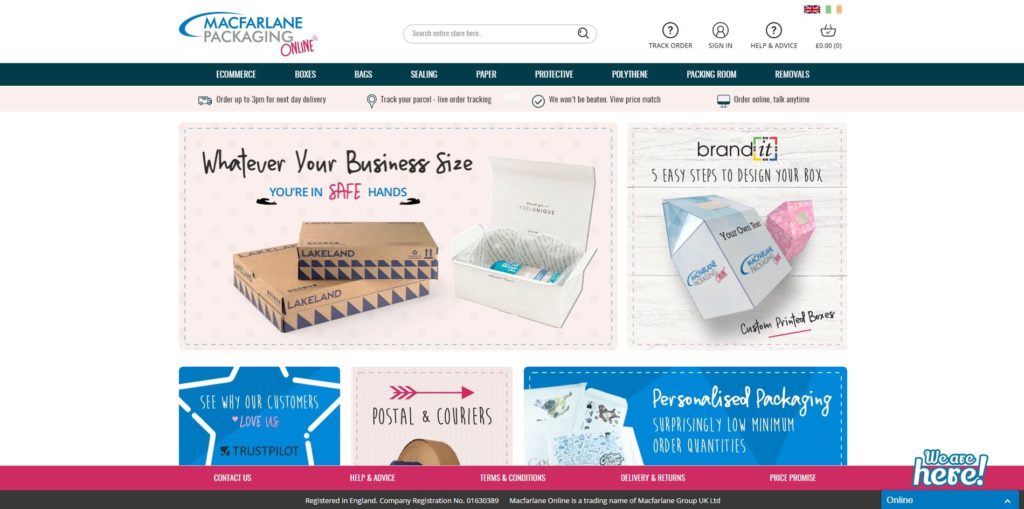 Protective packaging distributor Macfarlane Packaging has launched a new website aimed at small online businesses and start-ups as the festive retail season approaches.
The website has been launched in response to the growing demands of e-commerce and increased customer expectations, Macfarlane claims. It offers a "faster, easy-to-navigate platform for small businesses to ensure they get the right packaging solutions for their products".

The site offers access to a range of packaging products, many of which are available for next day delivery. There is also a live chat function, which allows users to receive packaging advice from Macfarlane.
Businesses can track orders from shipment to delivery and there is a loyalty scheme that allows them to collect points that can be used towards further purchases.
Mark Selby, e-commerce director at Macfarlane Packaging commented, "We understand that small and start-up businesses need flexible packaging solutions and our new website has been designed specifically for small online businesses.
"As the busiest season of the year gets underway, we hope that this new website makes life a little easier for smaller and growing businesses!"