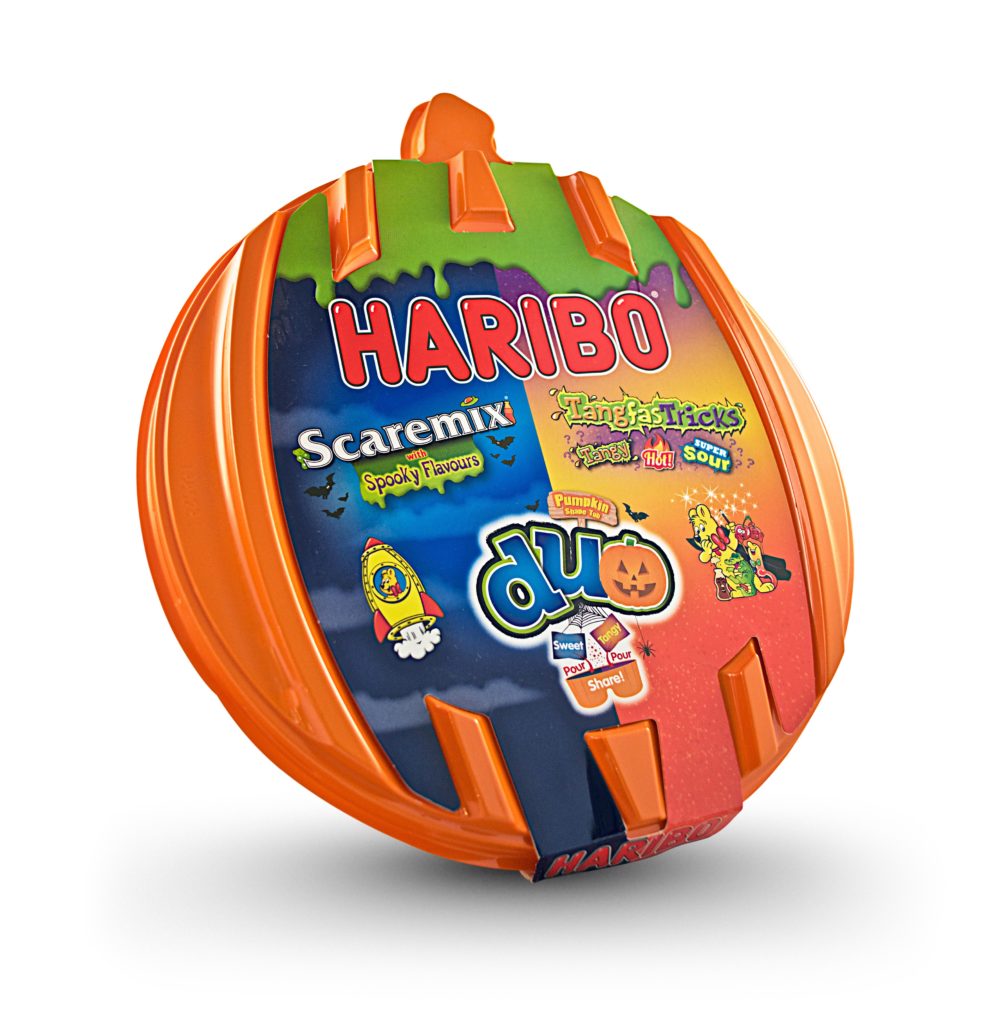 KINGSMOOR Packaging's seasonal Scaremix and Tangfastricks duo tub, produced for Haribo, will be returning to shelves in time for Halloween.
The product was initially launched for the spooky season last year. For the initial design of the 'naughty or nice' rigid plastic tub, Haribo asked Kingsmoor to submit a range of ideas to support their Halloween and Christmas promotions. A pumpkin shaped duo tub with a lid for the face was selected for the Halloween offering.
In developing the concept further, Kingsmoor explained that they submitted a number of 'hand-pulled' thermoformed Jack O'Lantern samples. Samples included variations in sweet capacity, as well as a small 'foot' that allowed the tub to stand-up.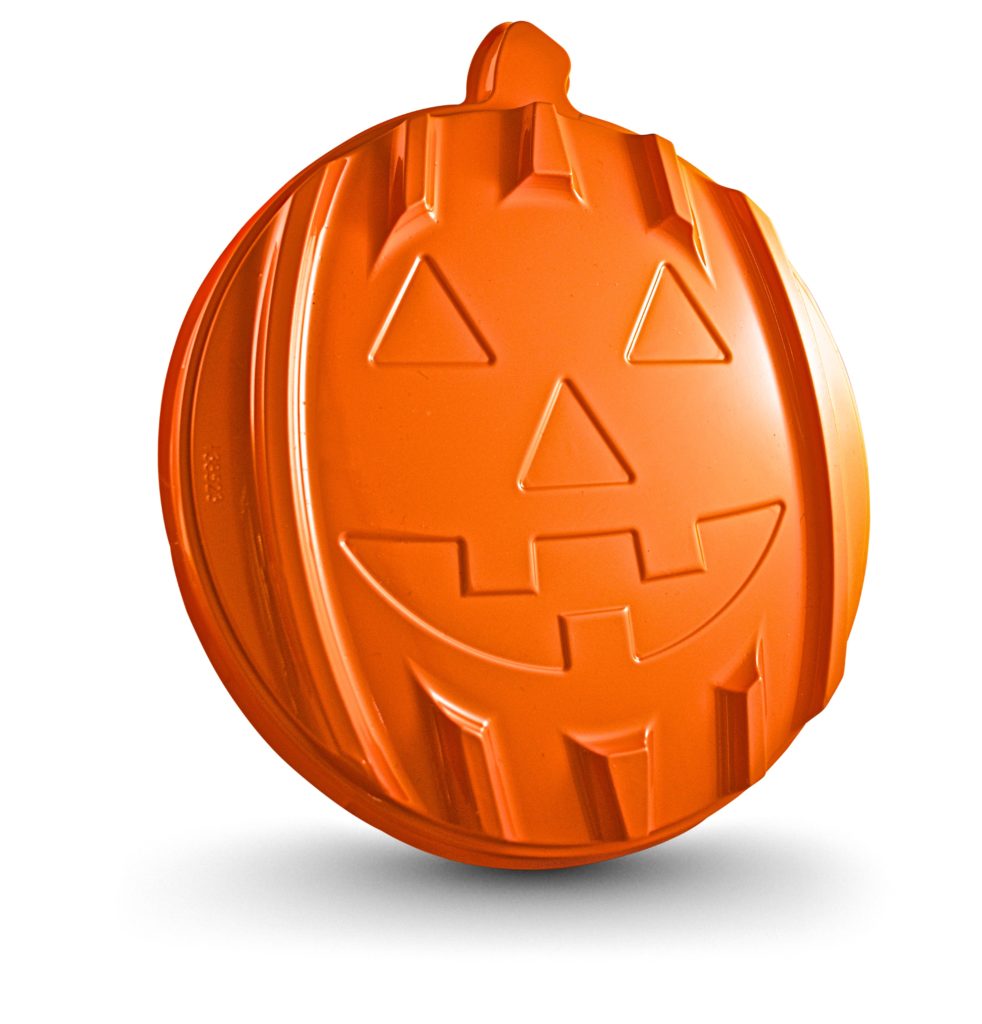 With the tub and lid being thermoformed in rPET, both are fully recyclable. Kingsmoor said the product combines flexibility and innovation by offering packaging with a "quick lead-time and at a cost effective price".
Claire Caley, seasonal brand manager for Haribo said, "Kingsmoor came up with a number of options for this particular launch last year, but as a new concept the clear favourite was the pumpkin. Once the decision was made and the design refined, they responded very quickly to produce the required stock to meet our timescales. Given the success of the tub last year, we're looking forward to a similar performance at retail this year."