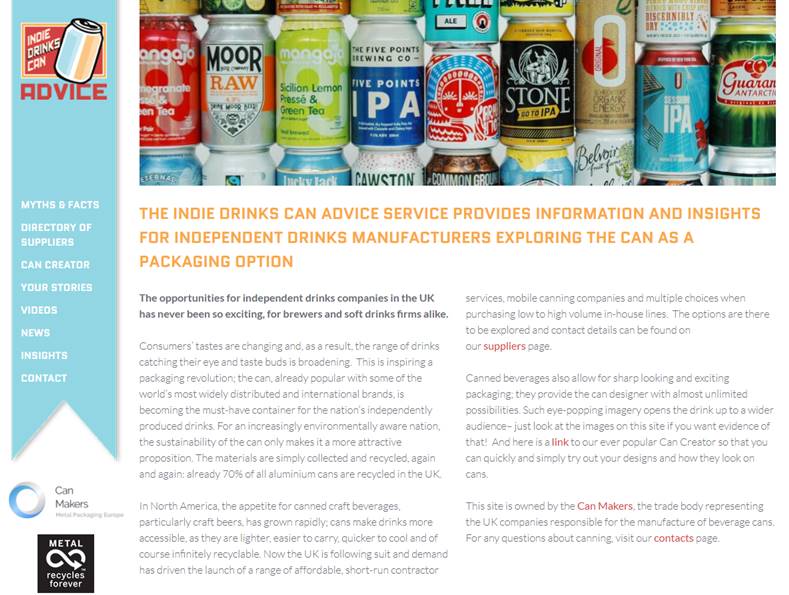 A new website has been launched with the aim of helping craft drinks makers get their beverages into a canned format.
The Indie Drinks Can Advice site, run by The Can Makers, provides a range of information and features including articles, videos, interviews and a list of suppliers who can help those looking to can their drinks.
The site is also home to Can Creator, described as the world's first free 3D drinks can design app, which allows users to try out new can design ideas.
Recent research by The Can Makers and GfK revealed that more than half of consumers drink from a can at least once a week, while the recycling rate for aluminium beverage cans in the UK reached 70% last year.
Martin Constable, chairman at The Can Makers said, "Cans offer fantastic benefits to a wide variety of drinks manufacturers, and we've seen some great success stories in recent years. The site is very much a one-stop-shop for anyone looking to the can to showcase their drink, and we hope to encourage even more brands to emerge in cans in the future."