Hamillroad to unveil "transformative technology" at LabelExpo Europe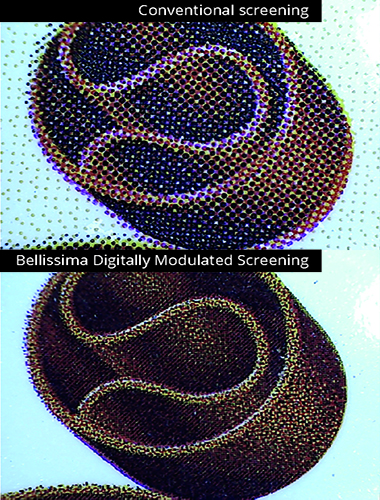 Hamillroad Software has announced it will be launching the "most transformative technology" to ever hit the flexographic market at LabelExpo Europe 2017.
The firm said that by using Bellissima DMS (digitally modulated screening), high-quality prints equivalent to 350-450 lpi are produced with "unrivalled" image reproduction and "no colour shifts" on misregistration. Utilising fixed palette inks, the screening is said to deliver smooth flat tints and moiré free prints.

Working optimally at 4,000 dpi, the patented screening incorporates features including 100% solid surface patterning options and solid object protection. Printing press issues including bounce, barring and slur are described as being "reduced significantly and in some cases eliminated". Hamillroad said Bellissima DMS also delivers on ink savings, which can be augmented by GCR based software, improves the efficiency of the press room, and utilises existing printing press equipment.
Andy Cave, CEO of Hamillroad said, "We're launching the most transformative technology to hit the flexo market…ever! We've eliminated moiré, the printed highlight dots are down to 1%, and the shadow dots are up to 99.5% meaning beautifully smooth vignettes that fade to zero are now a reality. A printer can breathe new life into their existing printing press using Bellissima. We significantly reduce common problems including bounce, barring, and slur – all features which are patented in Bellissima.
"The benefits don't stop there. Bellissima is helping printers save between 5-10% on ink, reduce make-ready times, and creates a sound basis for the implementation of fixed palette printing. As well as the benefits highlighted above, Bellissima is rivaling the quality of print typically associated with offset and gravure, and is challenging digital as the future for flexible packaging and labels."
Tagged Hamillroad Software