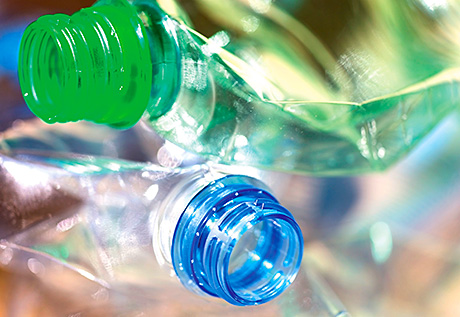 FIRST Minister Nicola Sturgeon has announced that Scotland will introduce a deposit return scheme for drinks containers, as part of her statement outlining the programme for government.
The system will be designed by Zero Waste Scotland with the aim of increasing recycling and tackling litter.
Iain Gulland, chief executive for Zero Waste Scotland, welcomed the announcement.
He said, "By attaching a value to things we think of as waste, a deposit return scheme follows on from the hugely successful carrier bag charge, and will help reduce litter as well as increasing recycling.
"Additionally, we welcome other actions proposed around use of charging similar to the successful carrier bag charge, for instance on single use cups, which seek to tackle items that are symbolic of our throwaway culture.
"Taken together, these measures are a real game changer for a zero waste society."
Mr Gulland added, "Zero Waste Scotland looks forward to continuing with this work to design the most effective deposit return system for Scotland, which will provide opportunities to reduce carbon emissions and create jobs through high-quality recycling."
Paul Vanston, chief executive of INCPEN (the Industry Council for Research on Packaging & the Environment), commented, "The First Minister has laid out the political will for Scotland, which means we now enter a crucial stage.
"It's extremely important the views of many including local government, the Scottish Grocers' Federation, the Association of Convenience Stores, larger retailers and brands are listened to very carefully. As we all know, an implementation stage can carry substantial risks which means even the best intended policies can go wrong in practice."
Pete Cheema, chief executive of the Scottish Grocers' Federation, called the Scottish Government's decision "atrocious".
"Deposit return is too costly, too disruptive and too expensive. If the Scottish Government wanted to significantly damage the viability of an independent convenience store industry in Scotland, which provides 42,000 jobs and contributes over £500 million to the economy, then this is an ideal way to do it. This is bad policy making and bad government, there is no evidence to justify this decision."
James Lowman, chief executive of the Association of Convenience Stores, said that the announcement "undermines the valuable work Zero Waste Scotland were doing to model the costs and implications of a deposit return scheme for convenience retailers, consumers and local authorities".
He added, "Our view remains that DRS would impose massive unnecessary time and cost burdens on retailers operating from small premises. A small shop exemption is also not the answer as it would just divert customers to larger stores where they could receive returns on their deposits."
John Mayhew, director of the Association for the Protection of Rural Scotland (APRS), which runs the 'Have You Got the Bottle?' campaign in favour of the scheme, said, "The First Minister's announcement that Scotland will have a deposit return will be enthusiastically welcomed by responsible businesses, including retailers, brewers, the recycling industry, and the hospitality trade.
"It will also be a relief for the millions of Scots who hate to see our towns and countryside strewn with litter. Now is the time to ensure that the details are right – that retailers get fairly rewarded for taking part, that local government can save as much money as possible – and all the relevant voices need to be heard.
"Just as the carrier bag charge was a success from the start, we are confident that a deposit return system will work for the public, for business, and for local government. Ministers take pride in the carrier bag charge decision to this day, just as they should be proud of today's announcement, and a Scottish deposit system will set the agenda for England, Wales and Northern Ireland too."
Scott Williams of Alloa-based Williams Bros Brewing Co. said the brewer was "absolutely delighted that Scotland is to have a deposit return system for glass, metal and plastic drinks containers".
"The mechanics will be simple to organise and the environmental rewards will be tremendous on many levels. What's not to like?"
Adrian Roper, head of public affairs & communications at the NFRN, added, "The NFRN, the Federation of Independent Retailers, welcomes the Scottish Government's commitment to introduce a deposit return system for Scotland.
"This is a major step to tackling and reducing our plastic waste. Our members are responsible retailers and want to operate in communities not blighted by litter cans and bottles. We look forward to working with the Scottish Government and others to design the best possible system for Scotland."