VFFS solution delivers "quick payback"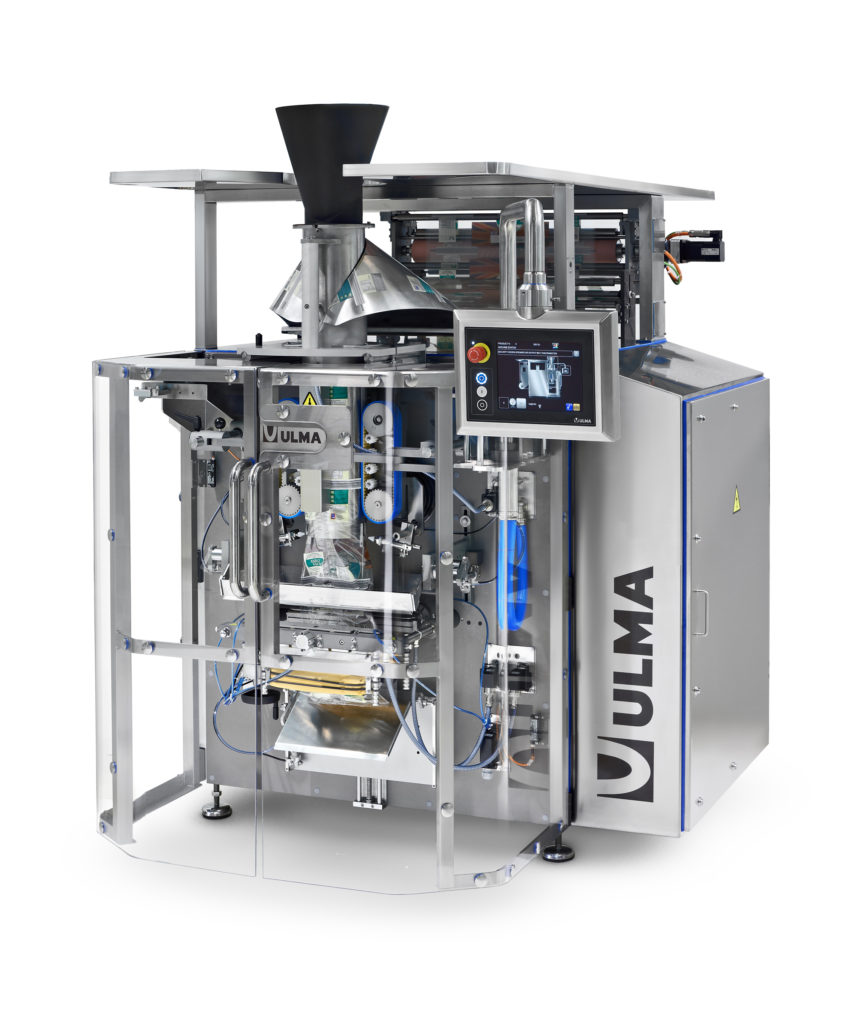 ULMA Packaging has launched a new vertical form fill and seal system (VFFS) that the firm claims can "transform" the packing of fresh herbs and leaf salads.
The patent-pending VTI640V solution has been described by ULMA as providing time and cost savings, as well as reducing "manual intervention" during the packing process.

The system uses a device that pulls the product down to the bottom of the bag before sealing it. ULMA said this is done without damaging the herbs, which can happen if the product is handled roughly or becomes blocked in the forming tube of "conventional" machinery.
This equipment has already been utilised in the fresh produce sector in Europe and is now available to UK companies. ULMA suggests the new design function can mean the VTI640V could be a cheaper option than Ultrasonic sealing, as "the product sits lower in the bag and away from the seal area on sealing".
The system is said to require just two employees to run the line – one to operate and the other to load the machine.
Steve Brooks, ULMA's VFFS business manager said, "The VTI640V is massively cost effective with potential payback of less than six months. Our system essentially involves virtually no human contact with the product so it offers a much faster and efficient production process, with less potential damage to the product, as herbs don't take too kindly to operators handling them."
Tagged Ulma Packaging