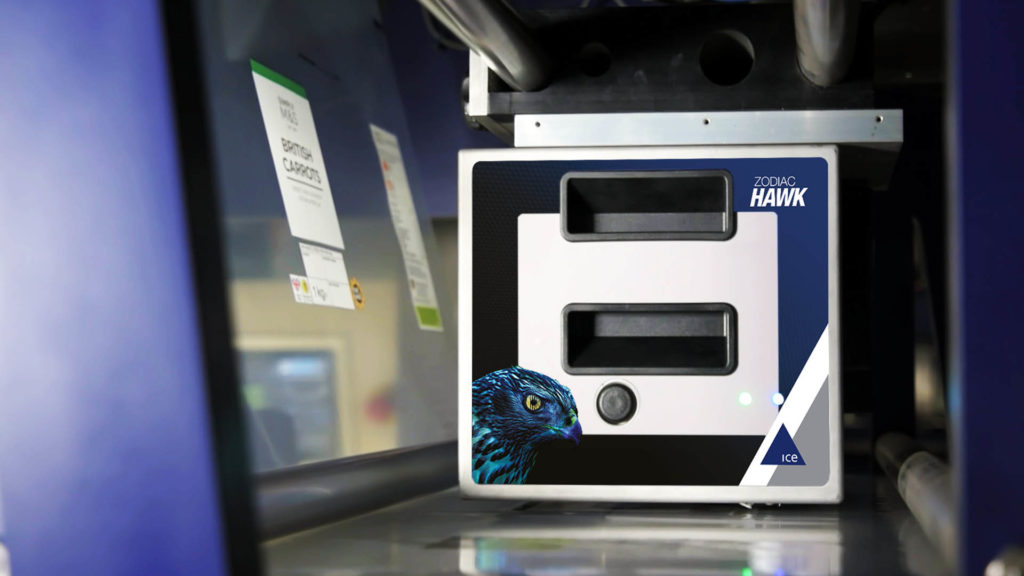 INTERACTIVE Coding Equipment (ICE) has introduced a new thermal transfer overprinter (TTO), which the firm says can monitor and report on the quality of each code it produces.
ICE said the new Zodiac Hawk TTO will help businesses achieve improved Overall Equipment Effectiveness (OEE) by being the first coder that can report on all three elements of OEE: quality, performance and availability.
The firm added that the coder's ability to give an early warning of any potential loss of code quality will help reduce the risk of downtime, customer complaints or a potential product recall.
The Zodiac Hawk has iAssure, described as an internal checking system that assesses the spent ribbon after each code has been produced to determine whether the print quality has been good enough. If the code is deemed unacceptable, the machine can signal for the pack to be rejected. If the fault persists, the line can be stopped entirely.
Information on poor quality codes, along with guidance to solve the problem, is reported on the control screen or can even be accessed remotely.
ICE director Chris Simpson said, "We believe the Zodiac Hawk represents a major step forward in thermal transfer overprinting. A reduction in code quality can disrupt production and has the potential to generate consumer complaints and damage brand reputation, but in the past monitoring codes effectively has required investment in additional expensive equipment.
"Now with the Hawk, this vital task is carried out as part of the actual coding operation, offering a highly efficient and cost-effective means of ensuring the quality of every code."