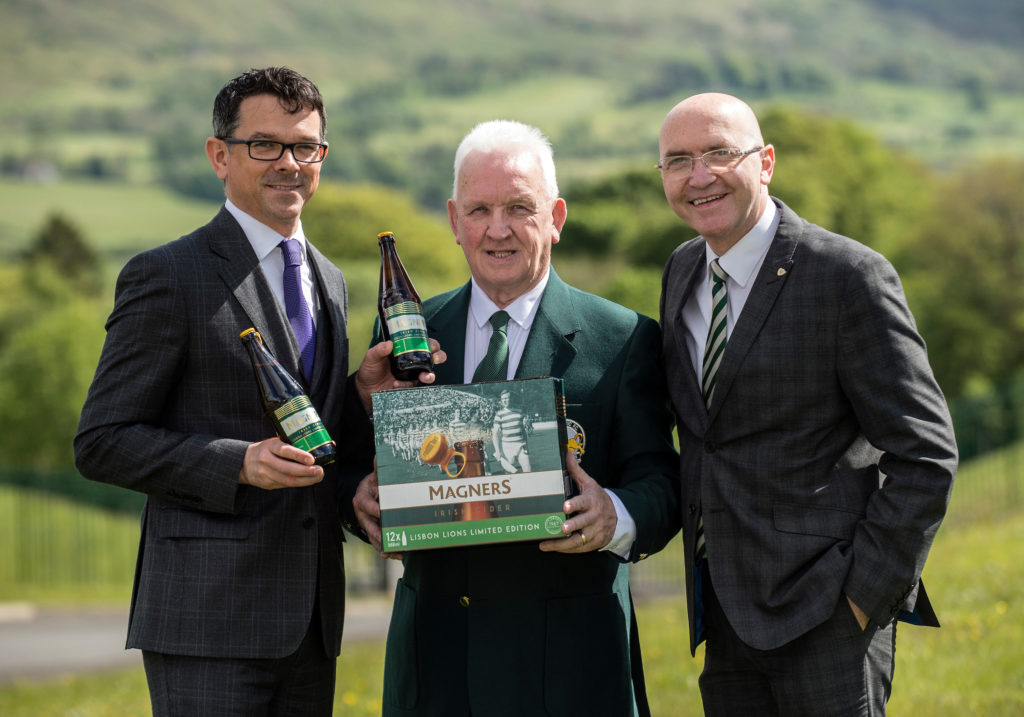 CELTIC fans can have limited-edition 'Lisbon Lions' packs of Magners delivered to their homes thanks to a "first-of-its-kind" partnership for C&C Group, the owners of the famous cider brand.
Magners released the special packs earlier this year to celebrate the 50th anniversary of Celtic winning football's European Cup. The first run sold out in under two weeks, with fans flocking to the Superstore at Celtic Park and participating bars across Scotland to get their hands on one.
C&C Group has now teamed up with online drinks retailer, Flavourly, for a new initiative, which will allow fans to order the commemorative packs directly to their homes.
The 'Lisbon Lions' is the nickname given to the Celtic team who beat Italy's Internazionale 2-1 in 1967, becoming the first British team to lift the European Cup. The limited-edition packs carry the iconic image of the team, led by captain Billy McNeill, taking to the field in Lisbon ahead of the historic victory.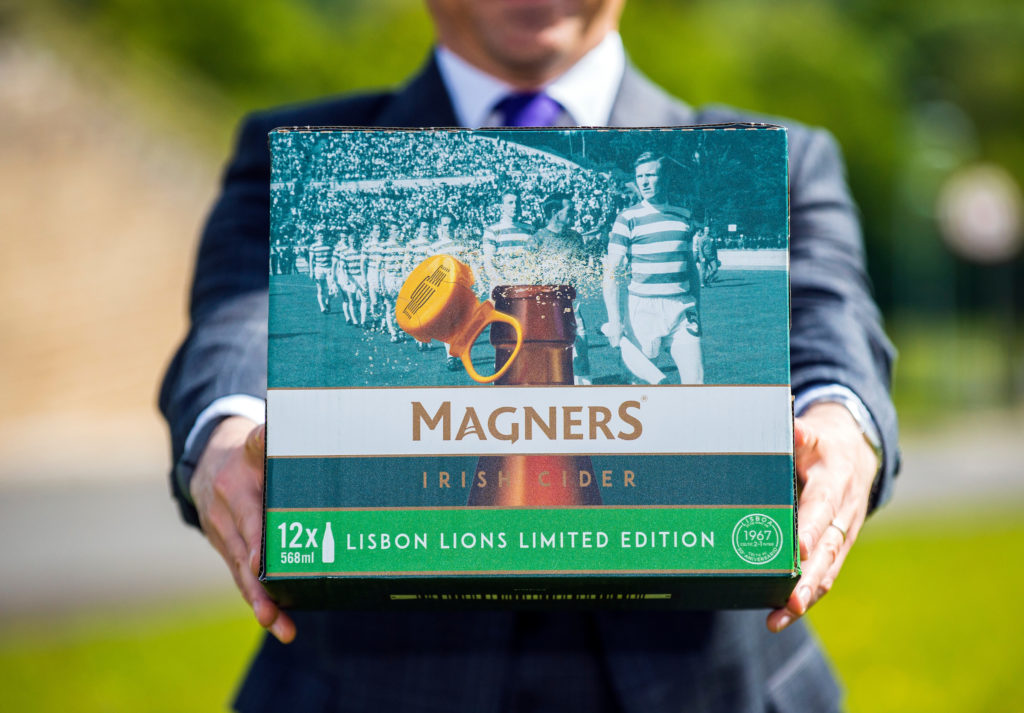 Paul Condron, Magners marketing director said, "We're very excited to be teaming up with Flavourly in a first-of-its-kind partnership for C&C Group. There have been hundreds of requests for our Lisbon Lions packs from Celtic fans across the UK, which to date we have been unable to fulfil.
"By partnering with Flavourly, we're now able to meet this demand and deliver these commemorative packs direct to fans across the UK."