New research highlights importance of packaging to online retailers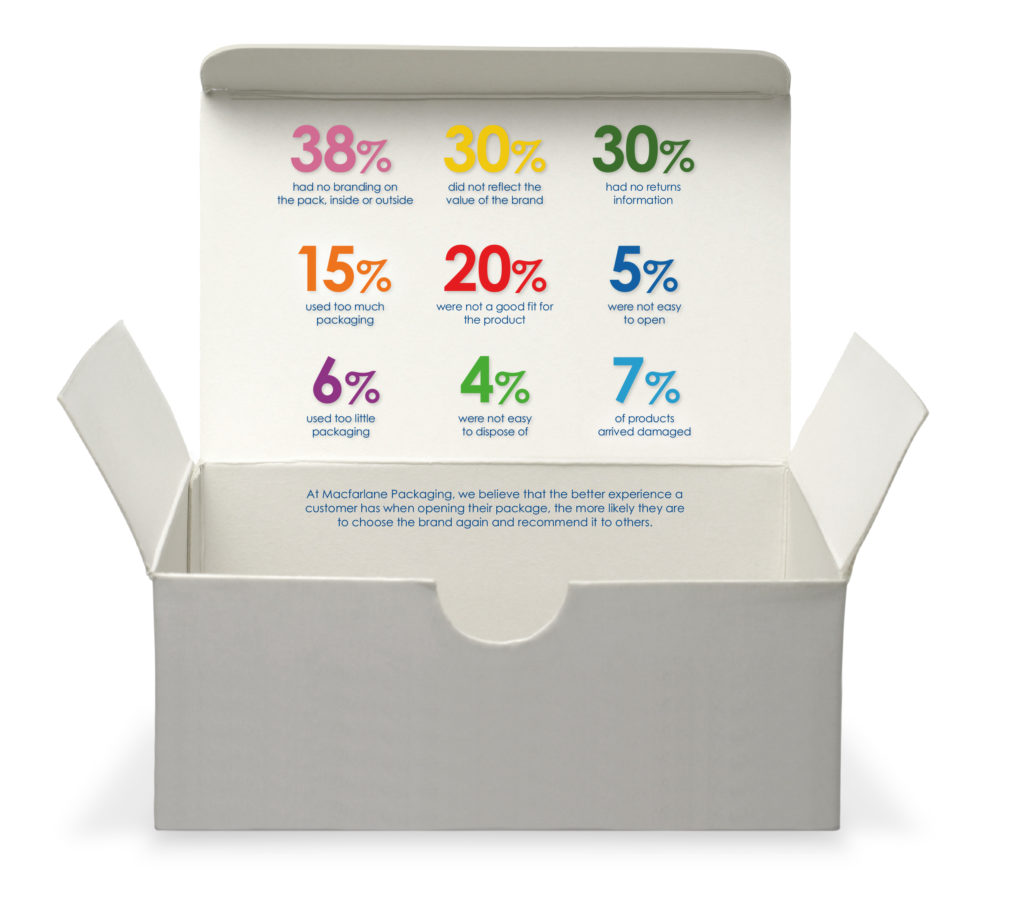 Macfarlane Packaging's annual 'unboxing' survey has shown "significant improvements" in online retailers' use of packaging to protect the condition of products being delivered to customers, the company claims.
The report, now in its second year, also states there is "considerable scope" for online retailers to enhance their customers' experience by improving the use and presentation of their packaging.

Online shoppers described 20% of packages as being essentially unfit for purpose by being either too big or too small – an improvement on the previous year's figure of 30%.
Reports of products arriving damaged fell from 10% last year to 7% in 2017. However, 21% of respondents reported packages arriving damaged or even opened.
Reports of packages being difficult to open dropped from 24% in 2016 to just 5% this year. This was attributed to an increased use of aids such as tear strips.
Excess packaging used inside packages fell from 41% to 15%.
The survey also found that 30% of packages had no information on returns compared to 55% in 2016. Macfarlane Packaging highlighted that, although the figure had decreased, there is "considerable room for improvement" in this area.
Laurel Granville, marketing director at Macfarlane Packaging, commented, "Britain's online retailers have clearly listened to their customers and are increasingly harnessing the power of good packaging. We know from our customers and from recent research how important consumers view their unboxing experience and it's great to see retailers responding in this way.
"By making their packaging fit for purpose, online retailers are taking big steps to improve the experience for their customers, reduce damages and, therefore, returns."
She added, "Although our survey reveals a commendable improvement from online retailers, it also lays bare the considerable scope that exists for the sector to capitalise on the potential for packaging to be a real differentiator for them.
"In a competitive market, and as we approach the retail sector's busiest time of the year, now is the time for retailers to go the extra mile and turn on the wow factor for their customers with packaging that brings the store experience into their homes."