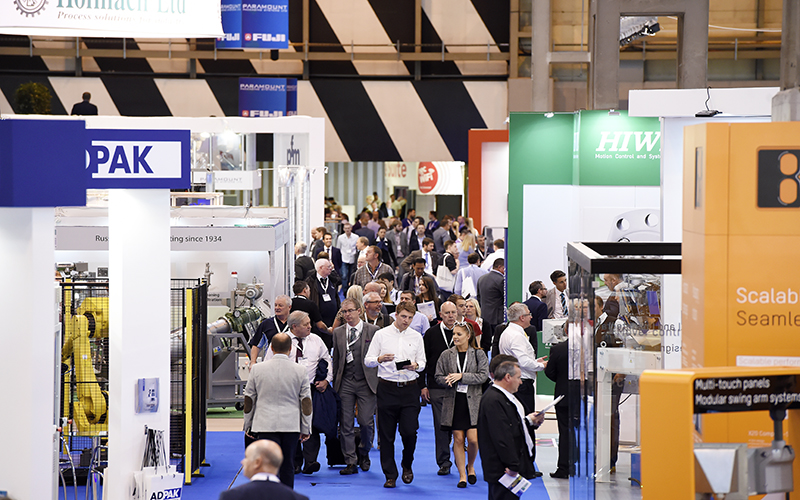 Valerio Del Vecchio – head of marketing, PPMA Group of Associations – tells Packaging Scotland about this year's PPMA Show, which is set to welcome thousands of visitors and more than 300 exhibitors to Birmingham
Q) WHAT CAN WE EXPECT FROM THIS YEAR'S PPMA EVENT?
A) In 2016, the PPMA Show saw more than 1,000 leading packaging and processing machinery manufacturers represented at the NEC across three days, with more than 7,500 visitors. With an increased investment in content and features, regional and international marketing and PR, the event continues to gain significant support from both member and non-member companies and, with more than 300 confirmed exhibitors, we're on track to become even stronger in 2017.
Q) ANY NEW FEATURES?
A) We're expanding the focus of the new Learning Hub, a forum designed to inspire visitors by providing a fresh perspective on relevant trends and issues, as well as skills applicable across all industries. On the afternoon of the last day of the event, the Learning Hub will host a special focus on BEST, the PPMA charitable initiative aimed to sustain and develop the industry's workforce.
As well as learning about leadership skills and strategies, we'll also be looking to entertain attendees with some light-hearted competition in the form of the world's best goalie – the RoboKeeper. The computer-controlled goalkeeper has already taken on the likes of footballer Lionel Messi and Neymar, and will challenge visitors and exhibitors to try and score a goal live at the show. The RoboKeeper uses cutting-edge robotics and vision technology, reacting within fractions of a second, making it almost impossible to win. We look forward to seeing which of our exhibitors or visitors can take on the challenge and win.
In addition, The Executive Lounge (formerly VIP Area) will have a free massage service for VIPs only. The plan is to enhance the comfort of this exclusive resting area and offer a place to refresh during a busy day at the show.
Q) WHAT ARE SOME OF THE HIGHLIGHTS FROM THE SPEAKER/SEMINAR PROGRAMME?
A) The PPMA Show 2017 Learning Hub is shaping up to be stronger than ever with a varied and engaging seminar programme line-up. Some of the highlights include:
• Brexit: an opportunity to change – Ian Wright, director general, Food & Drink Federation
Ian will discuss the implications and opportunities of Brexit for the food and drink industry, the UK's largest manufacturing sector. He will address the complexities of current supply chains across the industry and how the departure from the EU will have significant impacts on key issues including Britain's relationship with Ireland, employment, trade and product regulation.
• Transforming the retail industry: 3D vision guided robot picking – Dr Graham Deacon, robotics research team leader, Ocado Technology
In this case study led session, Graham will reveal how Ocado's robotics research team are using robot manipulators to pack shopping orders. With a hugely diverse product range, Graham will show how the sensor guided robots of the future are using 3D point cloud cameras in order to pick and pack groceries to guarantee warehouse efficiency and offer a first-class customer experience.
• Energy efficient production: uncover the potential of waste – Dr Elliot Woolley, lecturer in sustainable manufacturing
Manufacturing is responsible for about one third of global energy consumption and can represent a significant business cost. In this session, Elliot will help attendees discover how waste heat energy can be recovered and re-used within a manufacturing environment, while looking to the future to see how new energy consumption models can change the way the industry manufactures products.
Q) HOW DOES THIS SHOW STAND OUT?
A) Each year the PPMA Show brings together all corners of the industry under one roof to share expertise, insights and discuss the future of, not only the UK, but the global manufacturing industries. It is the ideal place to showcase new technologies, build new relationships and most importantly, confirm a book full of new orders.
It's a dynamic, hands-on show and more and more exhibitors choose to demonstrate newly launched innovative machinery, robots and vision equipment. By doing this, I would argue that our exhibition boasts a uniquely interactive and energetic experience. It is the one, free-to-attend trade event where a full 360-degree view of the industry is possible – it's what makes the PPMA Show the UK's premier processing and packaging machinery exhibition and a truly unmissable event.
Q) HOW IMPORTANT ARE THESE KIND OF TRADE SHOWS?
A) Annual trade events on the scale of PPMA Show are vital to the industry they serve. The networking opportunities are unparalleled – where else will you find almost 8,000 people from all aspects of the industry in one place? A face-to-face meeting is also highly beneficial for moving an idea, professional relationship or project forward.
It's also the ideal opportunity for businesses to reinforce a brand or build awareness, get up to date with the latest industry trends and benefit from an enriching educational programme.
Q) HOW MUCH ORGANISATION/PREPARATION GOES INTO AN EVENT LIKE THIS?
A) An event this size with so many different aspects requires a lot of preparation. As soon as one show ends we immediately begin planning the next. Our team includes project managers, marketing/communications and sales professionals, and digital creatives who coordinate hundreds of details to pull the whole event together and make it a success.
It's also crucial that we fully support our exhibitors and PPMA members to make sure they get the most out of their tradeshow investment so we hosted a 'Guide to Exhibiting' webinar at the end of June. This was our first online briefing for exhibitors and, with 105 people attending, we can say it was a success.
Q) CAN YOU GIVE US AN OVERVIEW OF THE PPMA AWARDS?
A) The PPMA Group Industry Awards, which recognises the finest examples of innovation, smart manufacturing, entrepreneurship and collaboration, will return to Birmingham's National Motorcycle Museum on Tuesday 26 September – the first day of the PPMA Group's the PPMA Show 2017. More than 400 guests are expected to attend the highly-anticipated ceremony and three-course gala dinner hosted by Canadian stand-up comedian Stewart Francis and Sky Sport presenter Hayley McQueen.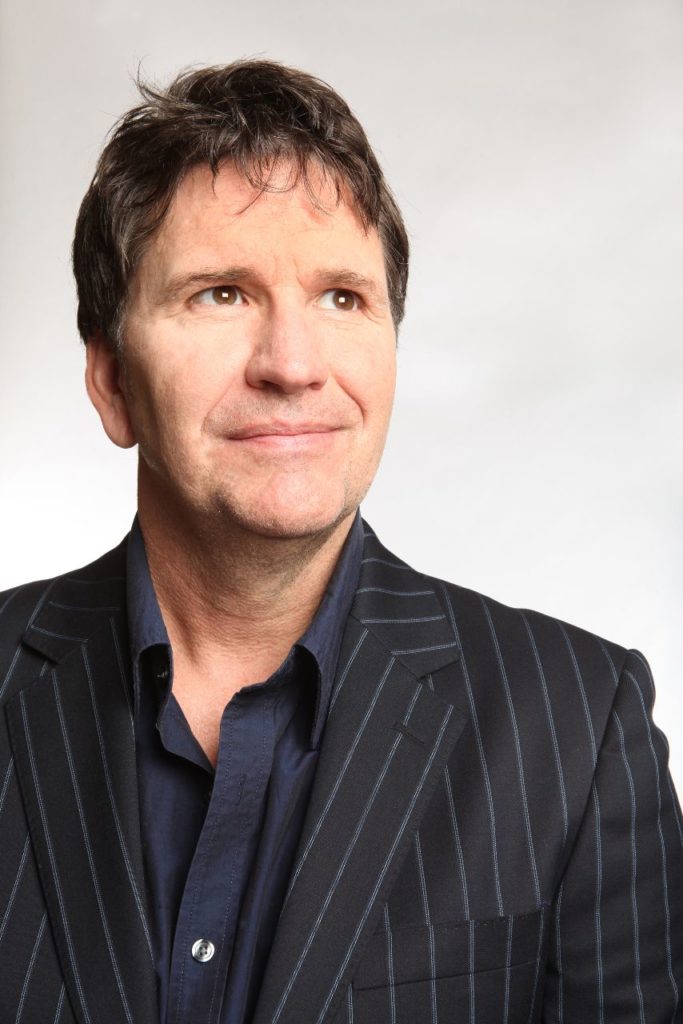 This year we streamlined the free submissions process, with entries made via the website. We also put together a panel of ten independent judges with different backgrounds to ensure the process is as fair and transparent as possible.
In addition, we introduced a new Awards category 'Environmental Initiative of The Year'. This category recognises the innovative and varied steps manufacturers or end users have taken in the adoption of green measures in their businesses.
Q) WHAT ARE YOUR VIEWS ON THE PACKAGING INDUSTRY AT PRESENT? WHAT ARE SOME OF THE CHALLENGES FACING THE SECTOR?
A) It's a really exciting time for the industry – recent advances in technology such as the Industrial Internet of Things (IIoT) and Industry 4.0 is changing modern manufacturing processes and many businesses are truly embracing this innovation.
The issue of the skills shortage is still on-going, and this is a subject that will return to the PPMA Show agenda this year, where there will be a discussion of the steps required to address the current gaps in the market and ways to ensure tomorrow's diverse workforce is in place to protect the UK's manufacturing legacy. The manufacturing industries have long struggled to recruit in the numbers required to safeguard the industry's next generation of engineers. Business group EEF released an industry report that suggested three-quarters of companies have faced difficulties finding the right workers in the last three years. It warned that the skills shortage would put productivity growth at risk and increase pressures on manufacturers as they face a range of pressure both at home and abroad.
Since 2014, the PPMA Group has also used the PPMA Show as a platform to demonstrate the ways in which it's encouraging young people to enter and develop a career in engineering within the processing, packaging, robotics, automation and industrial vision industries through its PPMA BEST (Business Education, Skills and Training) charity.
PPMA BEST offers programmes to a variety of age groups to encourage young people to explore, enter and develop a career in Science, Technology, Engineering and Maths (STEM). These range from STEM activity taster days and work experience, as well as financial grants to match funded bursaries for Apprentices and Undergraduates.
Q) WHAT'S THE HISTORY OF THE PPMA SHOW? HOW HAS IT GROWN OVER THE YEARS?
A) The PPMA Show was founded in 1988 by a panel of eight manufacturers who wished to run their own exhibition to showcase their machinery. The PPMA was then joined by BARA and then UKIVA in 2009 to form the PPMA Group.
Over the past three decades, the PPMA Show has been established as the industry-leading trade event. The 2017 event will be the third PPMA Show to be held since the exhibition came back under the full control of the PPMA Group four years ago, allowing the association and its members to add greater value to the event. It's due to this that the show has seen a continuous growth in both exhibitors and visitors.
PPMA takes place from September 26-28