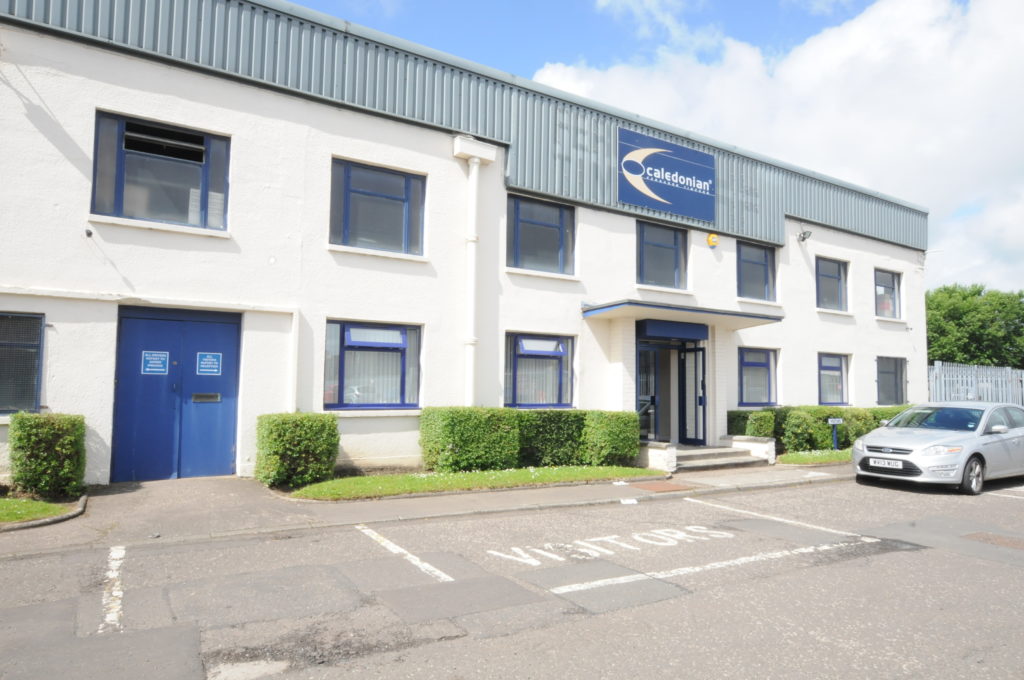 DIVERSIFICATION is a word we often hear firms mention in the context of business strategy. Common sense dictates that putting all your eggs in one basket can leave even the most dynamic of companies at risk.
For Glasgow-based Caledonian Industries, diversification has been pivotal to the on-going success of a firm that started life in 1974, primarily as a provider of rubber seals and gaskets.
Today the business is involved in a number of different sectors as varied as packaging and aerospace to electronics, oil and gas and even defence.
Caledonian offers a range of products and materials including precision fabricated foam packaging, noise control sheets, engineering plastics and thermal interface materials.
Last year the firm acquired Kayfoam, a supplier of converted polyurethane and polyethylene foams into a range of markets. The purchase increased the overall group's staff numbers from 38 to 66 and added an extra 20,000 square feet to its operations.
Iain Gray, design engineering manager at Caledonian Industries, told Packaging Scotland the Kayfoam acquisition is just the latest in a long line of moves to drive the business forward.
"We were conscious of the fact that at one point we were far too reliant on electronics," he said. "Now we're more diverse and a much bigger company.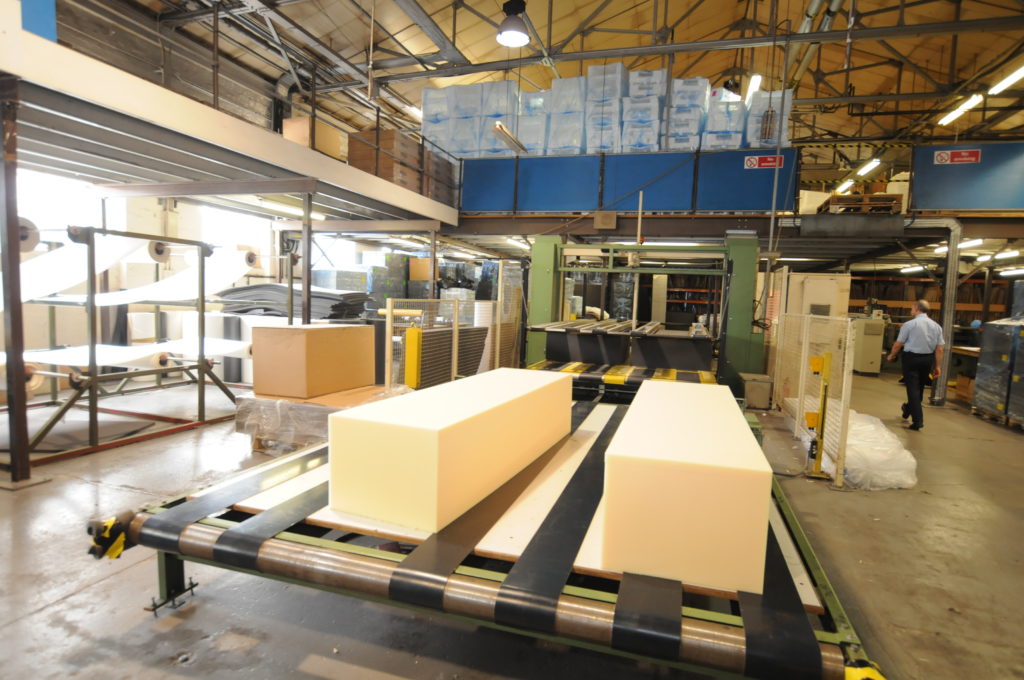 "Caledonian Industries was formed in 1974. It was set up to manufacture rubber seals and gaskets. In 1999 we acquired Ferguson and Timpson, a third generation family business set up in 1904 by two merchant seamen to produce seals and gaskets for ships. They started taking toolkits on their voyages and ended up setting up a shop selling kits. By the time we acquired them, it was the last of the Timpsons who wanted to retire. No one in the family wanted to take it on.
"In May 2016 we acquired Kayfoam. The timing was good as their managing director was at a point where he wanted to retire. The fit was good because we have a lot of common suppliers and, in some cases, common customers. The skills are the same.
"Their factory is in the same industrial estate and it allowed us to keep the business local. That helped the workforce; we took on all of the workers."
Iain explained that, when it came to the packaging side of things, Caledonian and Kayfoam often used to compete against each other. By acquiring the business, they've been able to increase their offering as well as benefit from shared machinery. However, the Kayfoam name will continue and will operate as a standalone business.
"Caledonian didn't manufacture flight cases," Iain said. "We've inherited that and low volume corrugate runs. Kayfoam is a business within a business. We're still working off two computer systems. Hopefully we'll be going onto one by the end of the year. The next step will be to work procedurally together and have a common quality system."
Caledonian's work over the years has also involved providing medical kit for clinical trials and gaskets for the Ministry of Defence.
A lot of their high-end premium packaging goes into whisky, with Iain recalling a story of a recent visit to Amsterdam where he spotted a bottle of whisky at the airport featuring Caledonian products that was selling for a whopping 20,000 Euros a bottle!
"Where we are right now, we don't tend to lose many customers," Iain added. "What's harder is finding new business. You see new business from existing customers but new people starting up who need the products are few and far between.
"You need volume to make this industry work. The fact we've now come together in one company means we've got that volume again.
"Through the Kayfoam side of the business, we actually acquired another small company called Foamline, who make cosmetic and novelty sponges and we have recruited a specialist to expand that business.
"Five years ago we acquired Paisley-based Alpress Hydraulic Services who service maintain hydraulic presses and equipment for a variety of industries.
"We have a lot of experience; if someone comes with a problem we'll get a few heads together and usually find a solution.
"We have a skills matrix as part of quality procedures. We're going through an exercise ensuring people are skilled in different areas. Younger guys went on day release and moved from the foam side of the business to become turners; we try to promote from within where we can."
Like most businesses at the moment, Caledonian is waiting to see what the long-term impact of Brexit will be, having already felt the consequences of the weakened pound in the immediate aftermath of the UK's decision to leave the European Union.
"Our materials mostly come from the UK but the chemicals that make the materials come from mainland Europe," Iain explained. "Last year we saw quite an increase, particularly on polyurethane foam, partly because of the change in the exchange rate and partly because of a shortage of chemicals."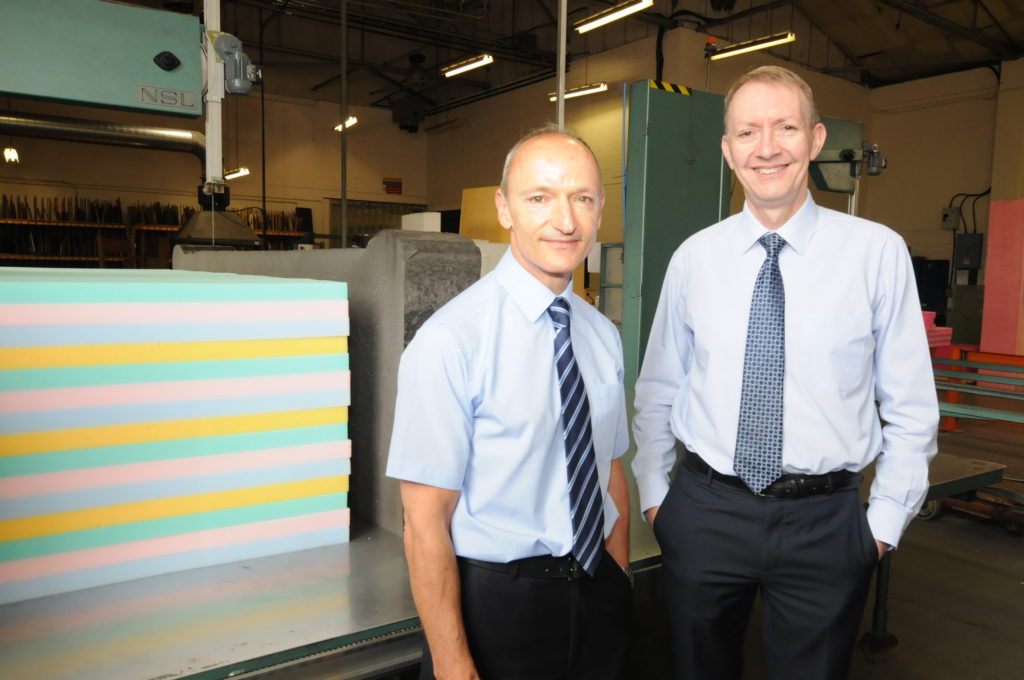 Steven Downie, sales manager at Kayfoam, has been with the Kayfoam business for almost 30 years. He also sees advantages in the two firms joining forces and says diversification has also helped Kayfoam thrive over the years.
"Kayfoam is a polyurethane and polyethylene supplier throughout Scotland," he said. "We're involved in four main areas; packaging, upholstery, flight cases and mattresses. We don't have a high turnover of people. We've got that consistency; a lot of people have been here a long time
"Kayfoam has diversified as well over the years. One of the biggest things we got involved in was producing railway ramps, which are used to enable vehicles to get up and over rail tracks. This product requires high-end polyethylene material that is waterproof, oil-proof and chemical-proof. The ramps are light compared to metals that were used in the past.
"This is a unique product that came about because we were looking for other areas of expansion.
"Our USP is flexibility and quality. We're always striving to bring in new products. Anything new we can bring in, we're happy to have a look at."