Peebles bottling firm gears up for expansion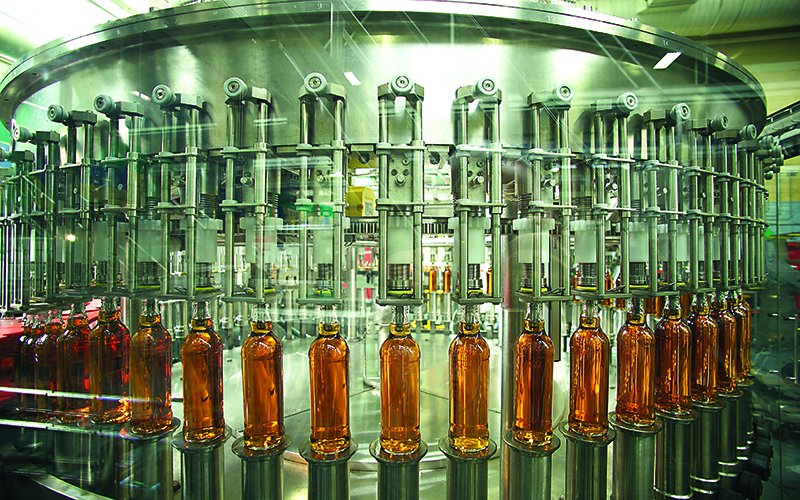 PROVIDER of bottling and packaging solutions Evolution BPS is set to further expand its team this year by taking on its first engineering apprentice.
The Peebles-based firm is offering young people the opportunity to enrol in a Modern Apprenticeship in Engineering, as part of the business's expansion.

Evolution BPS specialises in distributing and servicing a range of bottling equipment from a portfolio of manufacturers including MBF (rinsing, filling and capping machines), P.E. Labellers (labelling machines), Robino & Galandino (capsuling and wire-hooding machines), Logic & Controls (inspection systems) and TMG (palletisers, depalletisers, case-packing machines and end-of-line machinery).
The company, which was founded in 2005 by director Colin Clelland and partner company MBF, has expanded over the last 12 years, forging strong partnerships with its customers, many of whom are globally recognised brands.
Susan Brown, sales and marketing manager, explained, "We spent considerable time earlier this year recruiting to up-skill our technical team, so we brought in a new technical operations manager whose background was factory manager at A.G. Barr.
"He's a great technical support because his experience has really bolstered our technical knowledge and we've also taken on an additional engineer, so our next step is to appoint an apprentice."
Susan said that to ensure the company has the right skill in-house, they wanted to train up an engineer "from scratch".
"We felt the best way to do that was get someone in early, while they're undergoing their education," Susan explained. "We will support them with training on our own machinery, let them go to Italy and see the manufacturers out there. When they come into the business they won't be the finished article at the end of that time but they'll start to have a feel for what it is that we do, the skills that are needed and we'll take on their development from there. It's quite exciting to start to be able to take someone on at that young stage and develop them.
"We've had a desire to for quite a while but we felt if we do it we want to get it absolutely right and have the right skills to support that person coming through the process. Now, we've got to that point."
The company is well established in the spirits sector in Scotland but has also branched out into other markets such as wine packaging and food as part of its expansion over the years.
Director Colin Clelland said, "We have taken the business from a predominantly spirits base in Scotland, developing our presence throughout the UK and Ireland across additional sectors including wine, water, soft drinks, food and more. We've recruited two salespeople as well to help us do that, without letting down our core customers that we've had from the start."
Colin explained that over the years a challenge the firm faced was acquiring the right team and the right technical resource but a strategy of taking people on and shaping their skills is now "paying dividends".
"Even if you get somebody who has 20 years' experience working on a bottling line, that doesn't mean that within a year or two years they're going to be able to do this job, so what we've actually taken is some people who've got good competence, general competence, technical competence, and moulded them into what we're looking for."
Colin added that Evolution specialises in service, both in terms of providing customers with new machines or supporting their existing machines.
"We've chosen the manufacturers that we work with very carefully, so we know that the equipment they provide is excellent. What we're trying to do is bridge some of the gaps, so where we can provide service that they'd maybe find more difficult because they're based in Italy.
"Our aim is to consistently add value to our suppliers' proposition that meets or even exceeds our customers' expectations. Not only do we offer a first class line, with state-of-the-art technology; we provide local expertise, understanding customers' business needs and providing high quality technical support. The recent and ongoing expansion of our technical team will help us to continue to enhance our support offering."
Tagged Evolution BPS