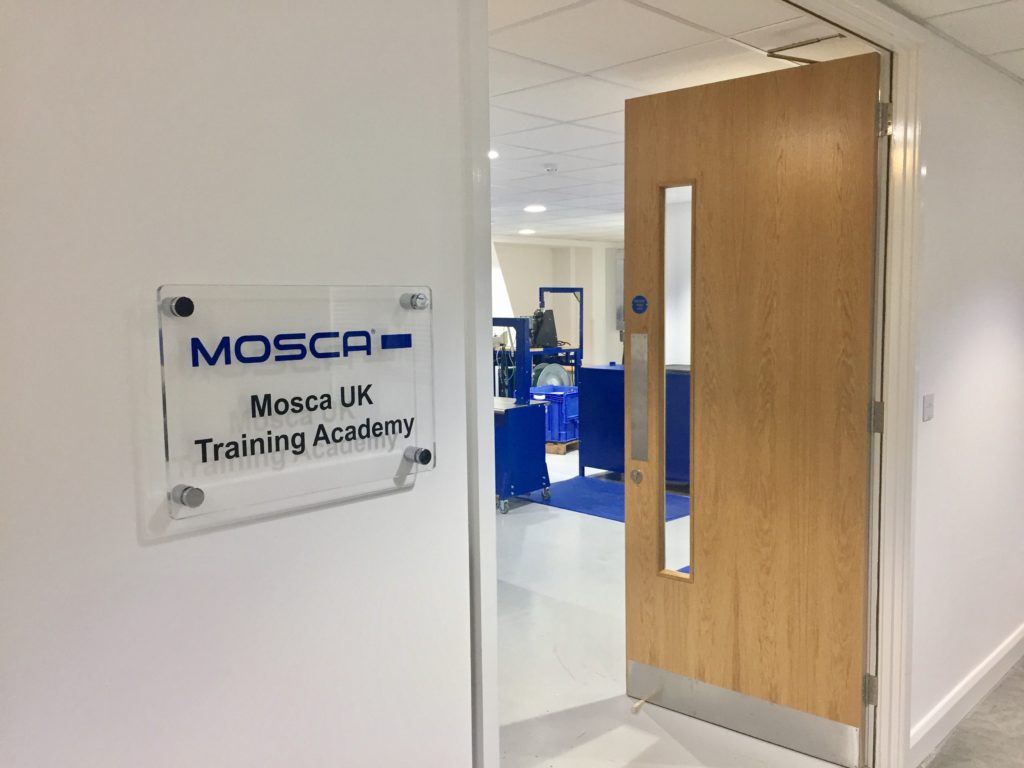 MOSCA Direct has opened a new customer training facility at its refurbished head office in Nottingham.
The facility comprises a classroom area and a fully-operational workshop featuring key training equipment. The strapping specialist said the training machines – a SoniXs standard strap way 6 test rig and head, a KSR test rig and head, SoniXs test rig and head, and a MCB head – have been commissioned for this purpose and are free from machine housing, allowing working mechanisms to be visible and accessible.
Julie Walton, Mosca's engineering operations director described the new training facility as a significant development. She said, "As a business, we constantly look at ways to maintain a level of service to our customers that is second to none and ensures that we stand out from our competitors.
"We have always been able to offer Operator and Engineer level training, but previously it would have been carried out on-site at the customer's location and required a machine to be taken out of production. This may have an impact on production schedules, and is often a very noisy and distracting environment for the trainee. With our new, purpose-built facility, we can offer training in perfect 'off-site' conditions for effective learning that allows trainees to ask questions relevant to their business."
The training academy can accommodate up to four people for a full day of training which can be tailored to whatever the customer needs. Throughout the year, Mosca will have different machine models situated in a new demonstration area, giving customers the chance to see machines in action.