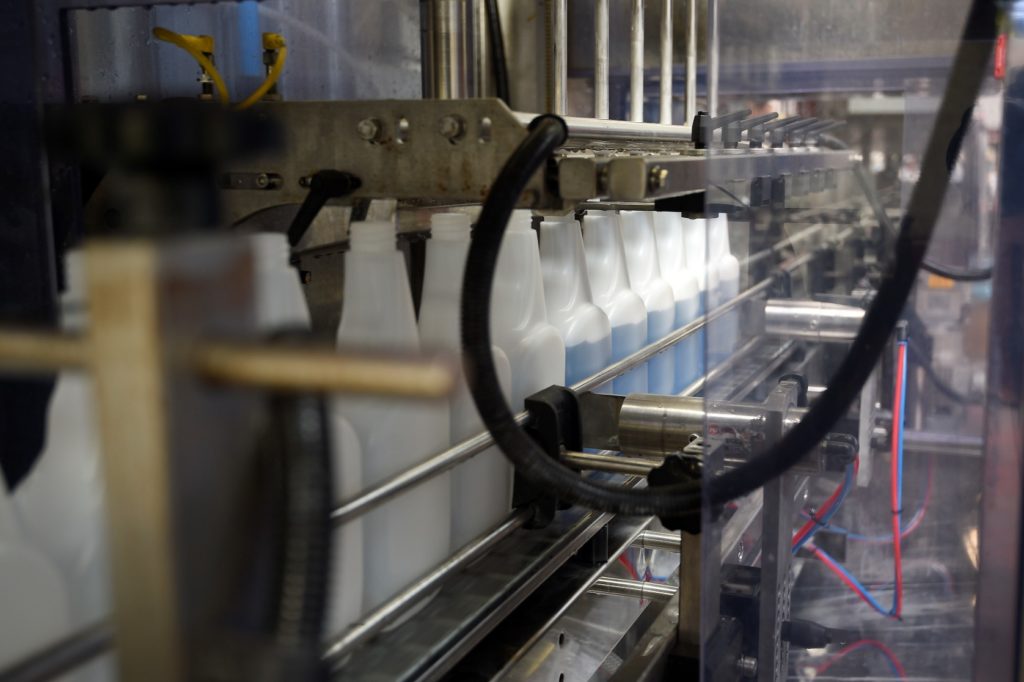 RP Adam is to increase production capacity at its Selkirk base by more than 40% after investing £125,000 in new filling line technology.
The cleaning and detergent manufacturer announced it has installed a six-head multi-filling line with the capability to produce an additional 2.5 million litres of liquid product every year, with a run rate of up to 2,000 bottles every hour.
The new process, which transfers liquid detergent and cleaning fluid from mixing tanks to a range of different-sized bottles, is part of Arpal Group's five-year 20/20 investment programme.
The firm completed a £400,000 overhaul of its Selkirk HQ last year, including an expansion and reconfiguration of the factory and warehouse facilities.
Martin Carroll, RP Adam's group technical director, believes the new filling line will give a significant boost to the company's capabilities. "With several new long-term contracts bedded in and a number of supply partnerships starting to bear fruit, we decided now is the time to invest in improving the entire site – both from a capacity and operational standpoint," he said.
"The new filling-line means that we now have the confidence and capability to significantly increase production when needed, as well as having the reassurance that we can continue to fulfil orders in the event of unplanned down-time with our other filling lines. This builds robustness into our business, and increases our ability to meet orders for our core products."
The filling line has several components but the main parts are the filling machine and labelling machine.
The six-head filling machine is manufactured by Adelphi Masterfil and the model is S5000A. The machine was adapted so that it can fill liquids that are still warm after processing across a wide range of viscosities.
The manufacturer of the labelling machine is Premier Labellers and the model is P250.
The labeller applies labels to the front and back of flat sided, oval and shaped bottles as well as a wraparound for cylindrical bottles. Ultrasonic sensors allow accurate placement of labels including clear plastic labels onto transparent bottles.