Breathable film scoops top award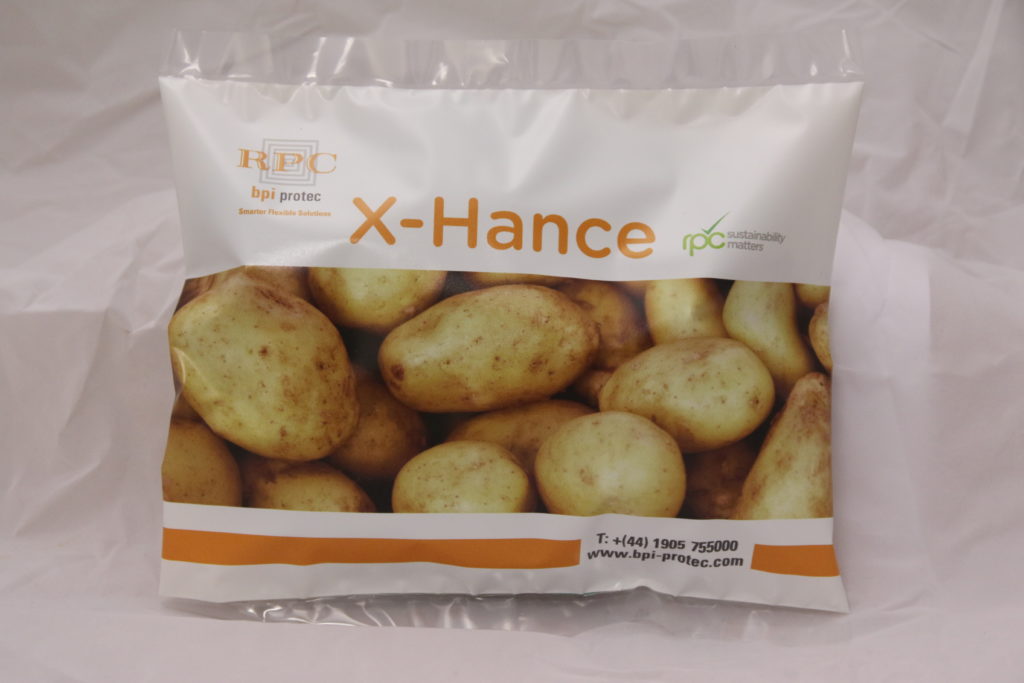 A breathable film created by RPC bpi protec has been named winner of a top sustainability award.
The X-Hance film scooped the gong in the Cutting Food Waste category of the recent Packaging Europe Sustainability Awards. The awards aim to "celebrate innovation and creativity that makes significant environmental advances across the supply chain".
The 100% opaque film eliminates light in a bid to protect products, preserve their freshness and deliver extended shelf life. The film can also be printed in up to ten colours and additional perforations can be included without affecting the aesthetics or performance of the packaging, the company claims.
X-Hance has been adopted by a leading retailer for its potato ranges, which can prevent the green discolouration that occurs when potatoes are subjected to too much light.
Andrew Green, deputy CEO, RPC bpi group, commented, "We are delighted to receive this significant environmental accolade.
"X-Hance offers a number of key benefits for food retail markets, ensuring product is well protected and preserved throughout the supply chain while at the same time providing the high quality decoration that creates a premium image on–shelf."