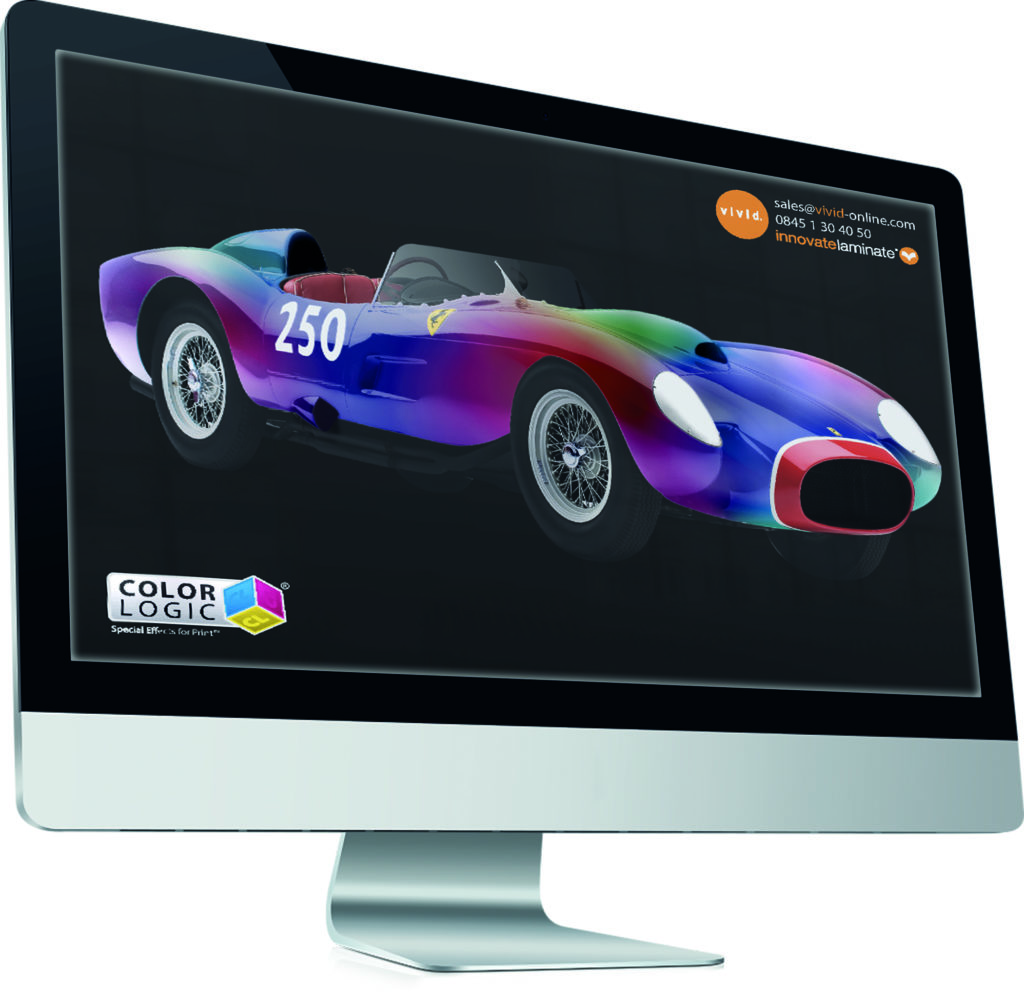 Digital foiling and laminating systems manufacturer Vivid Laminating Technologies has confirmed an exclusive partnership with US-based Color-Logic.
Color-Logic develops colour communication systems and software tools that work in conjunction with Adobe's Photoshop, Illustrator and InDesign applications.
The suite allows designers to work with a pallet of 250 metallic foil colours, which are all achievable using a digital printer and Vivid's Matrix Digital Foiling & Laminating System and its Aqua Aura silver or rainbow holographic foils.
Lewis Evans, project manager at Vivid, explained, "Our new Aqua Aura range of luxury foils are available in over 20 colours. By using the Color-Logic tools, you can now achieve 250 different metallic colours, all from one single roll of foil and with just a click of a button."
Mark Greeves, director of sales and marketing for Color-Logic, added, "Color-Logic is a disruptive technology that adds value to print, whilst differentiating a client's branding.
"Vivid's expertise in foiling, combined with our innovative colour system, creates exciting new opportunities for printers to grow their high-value print production business, whilst reducing overall stock inventory."