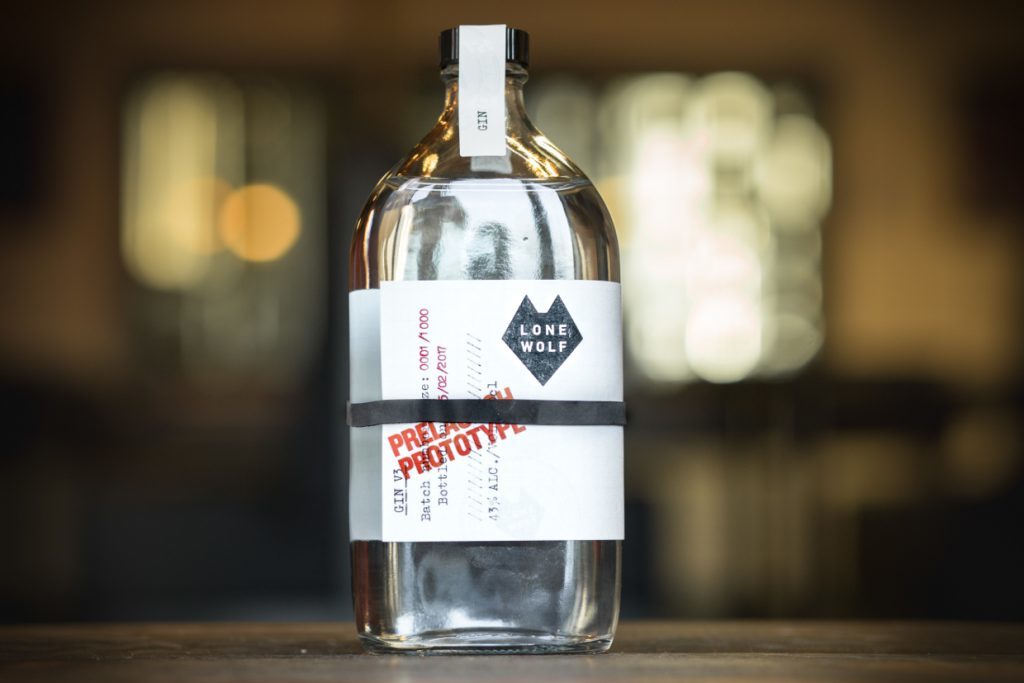 A Scottish distillery has chosen a Beatson Clark bottle originally intended for pharmaceutical products for its new craft gin.
Brewdog-backed LoneWolf launched its first spirits last year with its V1 and V2 prototypes. That has been followed by its V3 prototype gin, featuring a white flint bottle.
Beatson Clark said its 500ml Sloping Shoulder Flat bottle was initially designed for medicines, but its "elegant lines and unusual shape" help the product stand out.
"We love it when customers give our glass bottles and jars a creative twist," said Beatson Clark marketing manager Charlotte Taylor. "With LoneWolf BrewDog have gone one step further and put a craft spirit in a pharmaceutical bottle, and we think the final effect looks great.
"BrewDog are long-standing customers of ours and we're pleased to have supplied two bottles for them in recent months – a 375ml embossed champagne-style bottle for their Abstrakt range of occasional brews and a miniature 100ml bottle for their Hop Shot beer. It's great that this partnership has now been extended with their sister company, LoneWolf Spirits, with this pharma bottle."
LoneWolf V3 has been released as a limited edition of 1,000 bottles.