Putting the posh in popcorn packaging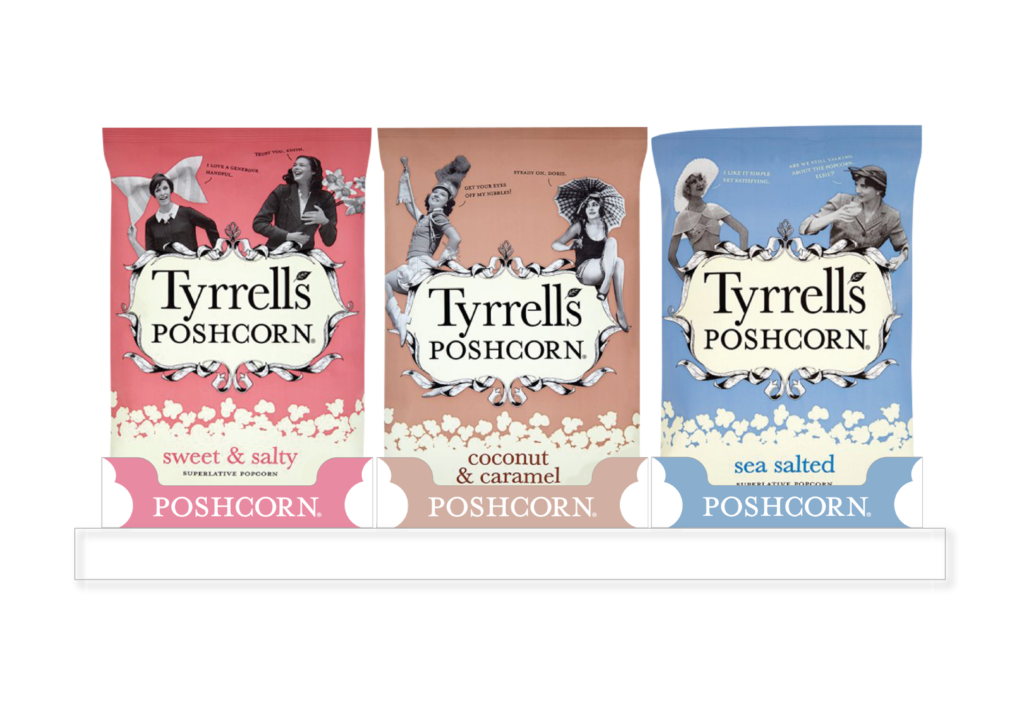 SAICA Pack has completed a total rebrand of Tyrells shelf ready packaging (SRP) for its Poshcorn popcorn range.
The entire portfolio of products in the Poshcorn range, including its 6, 8, 12 and 24-pack versions, has been rebranded to reflect the "premium quality" of the product.
SAICA Pack's creative team created a design that used one colour printing, which both reflected the product's branding and meant the customer incurred no extra cost.
The resulting RSP packaging is brighter, more visible and appealing to the consumer, according to SAICA Pack.
A spokesperson for Tyrells commented, "Tyrrells Poshcorn is a premium anchor within the busy snacking fixture. SAICA's design team have helped to bring SRP design up to the premium look and feel of the packs, delivering more stand out on shelf."
Jamie Bingham, SAICA Creative, added, "We are really pleased with the result of this project. SAICA Creative working in collaboration with Tyrrells brand managers have really helped to make a vast improvement to the on-shelf appearance and shelf shout for the Poshcorn brand."