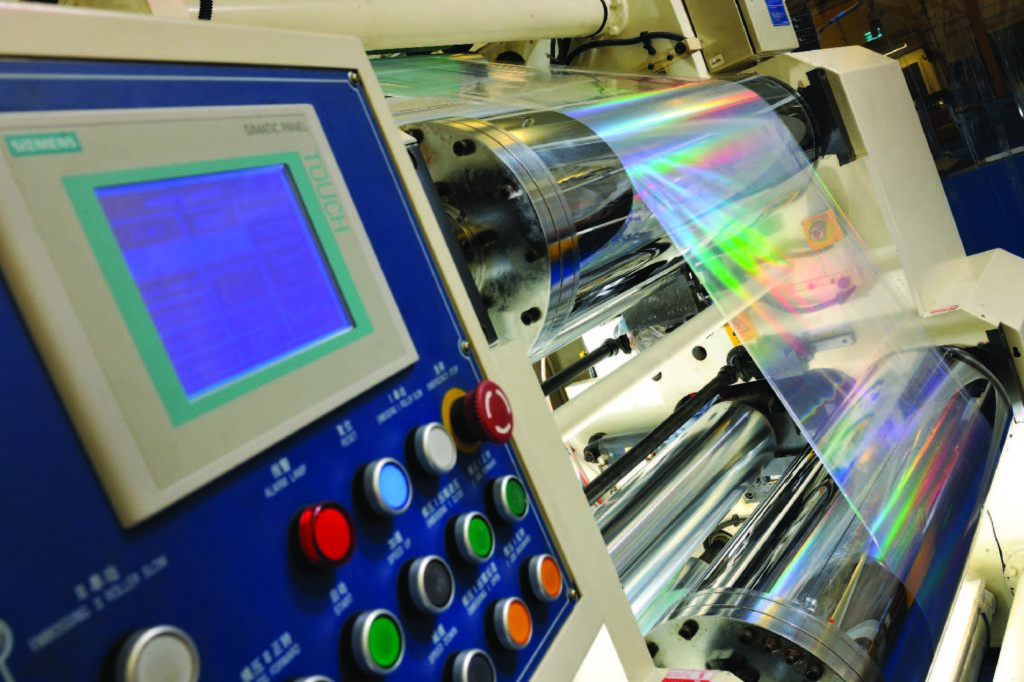 Manufacturer and distributor of foils, laminates and holographic material API recently completed a half-a-million-pound investment in its Livingston facility.
The programme followed the sale of the company's security holographic business in 2016 as part of a large investment, which has seen the Livingston base increase its manufacturing capabilities in holographics and embossing, while also creating new jobs at the plant.
API has said its Livingston site is now "the key holographic site in Europe" for the company and provides packaging customers with decorative holographic foils and films from three separate costing lines and a seamless embosser.
Colin Boyd, general manager at API Livingston, explained, "The addition of holography to our manufacturing has built naturally on our existing hot and cold foiling capabilities as well as broadening our product scope. This has enabled us to offer our customers a seamless transition during our development programme and now provide an extended packaging product offer."
Since the development, the site has been focusing on lead-times and best practice and the workforce has gained new skills, thanks to the increased capability.
Dino Kiriakopoulos, CEO of the API Group, added, "API has a world-class offering of laminates, foils and holographics for enhancing our customers' brands and packaging. The development of Livingston for the production of decorative holographic foils and films – all completed ahead of schedule – ensures maximum synergies across our product range so that we can deliver the innovative packaging products our customers demand."