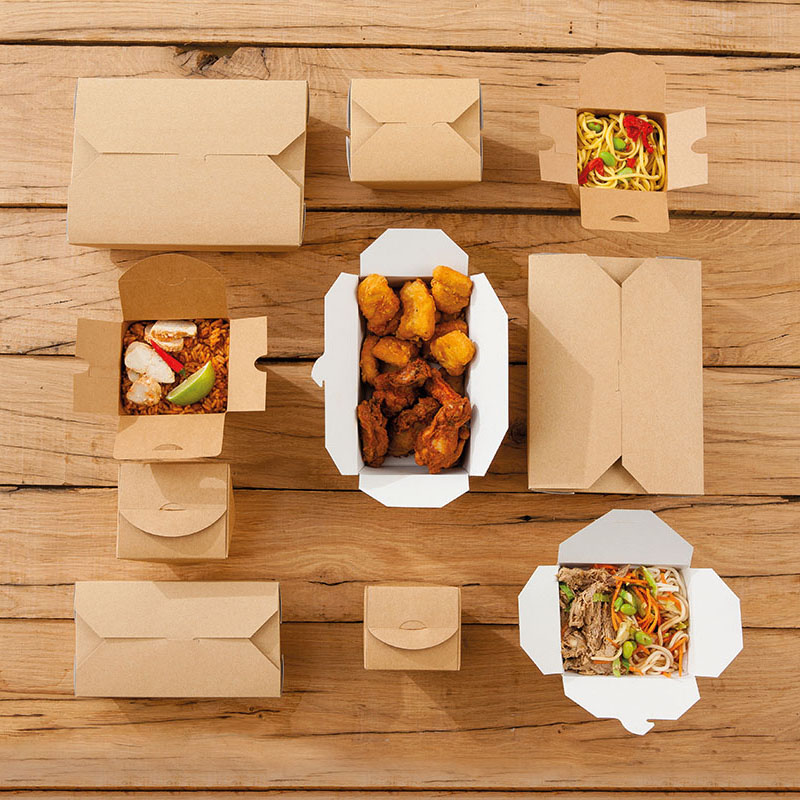 Neil Goldman, managing director of Colpac, explains the complexities of sustainable food packaging
ENVIRONMENTAL sustainability and business don't always go hand in hand, especially when it comes to food product packaging. While years ago packaging was just packaging, today the growing influence of recycling savvy consumers is a major factor for food manufacturers during the packaging decision making process.
The 80's and 90's initially brought a wave of increased environmental awareness and, in the early Noughties, Marks & Spencer helped to pioneer, or at least understand and reflect, the changes in consumer thinking and behaviour. That was when the tables really began to turn. While packaging is an indispensable element for sales, over time demand has grown for a more eco-friendly alternative. Today, you can find a myriad of sustainable packaging materials on the market and standards are high, as food manufacturers and retailers wrestle for both shelf space and sustainable recognition in the eyes of the consumer.
While consumers are the ultimate arbiter, what they believe is not always accurate, and there are varying reports on the trigger behind a consumer purchase, from product compatibility, to its sustainable merits.
Therefore, it is vital that food manufacturers are educated on the many different aspects of sustainability. Indeed, one of the key themes of the Save the Food initiative is the importance of providing manufacturers with greater access to information on the sustainable topic. To make an informed decision they need to understand that an entire supply chain should be taken into account, from logistics to product shelf-life, all of which have a knock on effect of a company's carbon footprint.
Sustainability can be communicated to consumers via certification which gives them the confidence in the product's value or safety. Certification can be divided into two parts. One involves the products' internal sustainability, while the second involves the products' external sustainability, namely the packaging. Sustainable food packaging is, however, extremely complex and attempting to woo environmentally-minded consumers, who are putting their money where their heart is when it comes to buying goods from food companies committed to social responsibility, can be a double edged-sword.
Packaging is the first thing that consumers see, and it can heavily influence their buying decision. Consequently, food manufacturers and retailers are striving for packaging which ticks a multitude of boxes. From being eye-catching enough while keeping a product fresh, to being lighter in weight and fully biodegradable – and all the while keeping an eye on the bottom line. At the same time retailers are squeezing food manufacturers to lower their costs, and pushing them to move away from plastic packaging in a bid to become even more eco-friendly. However, a completely environmentally friendly style of packaging, think Kraft effect, doesn't always visually entice consumers. And, as paperboard products generally tend to be more expensive than their plastic counterparts, this leaves manufacturers wrestling between their eco-friendly conscious and cost.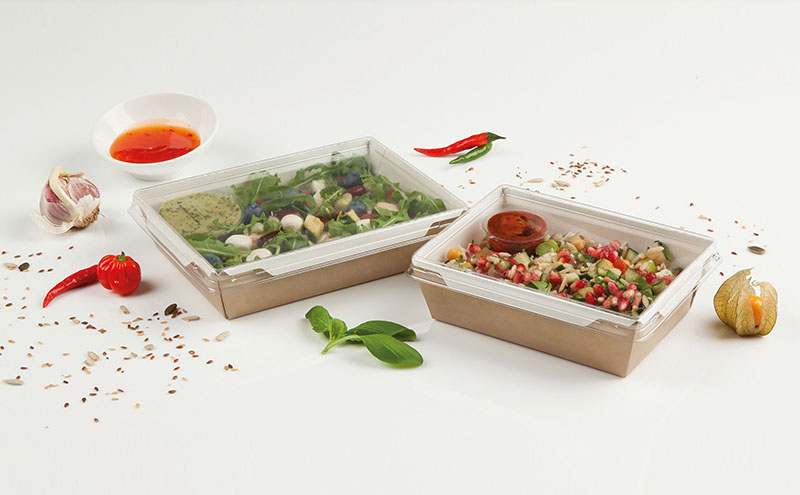 To fully comprehend sustainability, you need professional expertise. While many big brands have departments dedicated to the field, smaller companies don't. This is when any food packaging supplier worth their salt should be educating their customers.
The 'biodegradable, compostable or recyclable?' question is one which is frequently asked by food manufacturers during the food packaging purchasing process. While each has their own environmental merits, it is important to understand the full scope of sustainable materials food packaging suppliers have at their fingertips. From compostable products, which break down completely within 90 days (under the EN13432 standard), to recyclable and biodegradable packaging, which refers to the ability of materials to break down and return to nature.
Ultimately, the packaging needs to be fit for purpose, and there's little point if it's not going to protect the product inside. For instance, PE-coated board has a definite place in the market as it provides heat resistance to handling and re-heating, plus protection from grease absorption; however it needs to be stripped from the packaging to be recycled correctly. There is also still a place for plastic packaging and, very occasionally, we have to admit that paperboard alone does not offer the solution.
With over a third of customers gauging the freshness of a product from its appearance, packaging, particularly within the 'food to go' arena, needs to offer excellent visibility. A paperboard base and plastic lid is the ideal combination to give customers the fresh visibility they crave. However, using plastic doesn't need to put manufacturers on the environmental back foot. Indeed the anti-mist lids we use in our combination packaging are made from rPET, a material derived from post-consumer materials such as carbonated water and PET bottles.
There are many different strands to sustainable packaging, and a packaging supplier needs to fully understand the journey a food manufacturer's product goes through, from field to factory to shelf and consumer, before helping them make an informed decision.
Food manufacturers should also ensure that their food packaging supplier's sustainable credibility is transparent. It isn't just the 'front end' of the packaging which is important, the part which appears on the supermarket shelf, but the 'back end' is equally critical. For example, a supplier should be able to illustrate the full lifecycle of the product they sell you, from the sourcing of raw materials, to assembly and distribution, even to how waste material is disposed of. A stamp of approval from accreditations like the FSC and PEFC is also a good indicator.
While consumer tastes will always evolve, sustainable packaging is here to stay. But relying on a good food packaging supplier who has the most up-to-date sustainable materials and information at their fingertips will keep food manufacturers and retailers ahead of the game.