O-I adds to spirit sector capabilities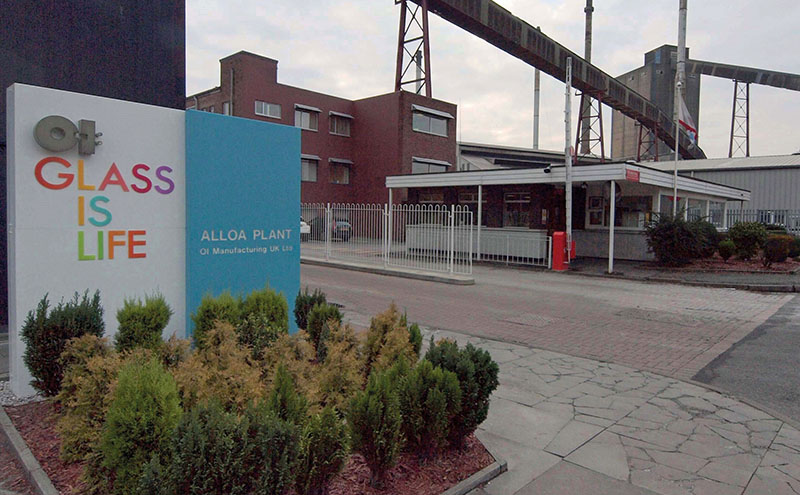 GLASS packaging specialist O-I plans "continued investment"in its Alloa facility to increase its offering in the premium spirits sector.
Vitaliano Torno, president O-I Europe said, "The premium glass market is growing strongly and we plan continued investment at Alloa to increase our flexibility and capabilities in the premium spirits sector. This supports the £50 million we have already invested across both our UK plants in the past three years.
"Glass has always been strong in the spirits packaging sector. Although O-I has always been strong in the mainstream markets, recent investments have equipped us to support much smaller quantities of more complex and premium items.
"New product lines such as Covet and technical innovations such as combination working, new glass colours and decoration makes O-I much more attractive to luxury brands.
"This is helping turn Alloa into a plant which services clients at all levels of the spirits market – from producing award-winning bottles to creating speciality packaging for premium brands."
Meanwhile, Scott Stewart has joined O-I as an account manager to help boost the firm's service in the UK beer market.
Scott has worked in the packaging industry since 2003 in field sales and sales management roles.
He said, "The independent beer sector is highly dynamic and glass provides brand-building, sustainable packaging to support brewers' growth."
As brewers launch new products, O-I said it sees an opportunity to "enhance and extend" the range of premium containers available to help differentiate products. One example Scott pointed to is O-I's champagne-style standards. Several craft beers have used genuine champagne bottles to improve stand out, but O-I said this poses weight and cost issues.
O-I added that its new amber glass standards take a standard 28mm crown and is available at a "sensible weight and cost".
These stock items are available in 750ml, 500ml and 330ml sizes.
Tagged O-I