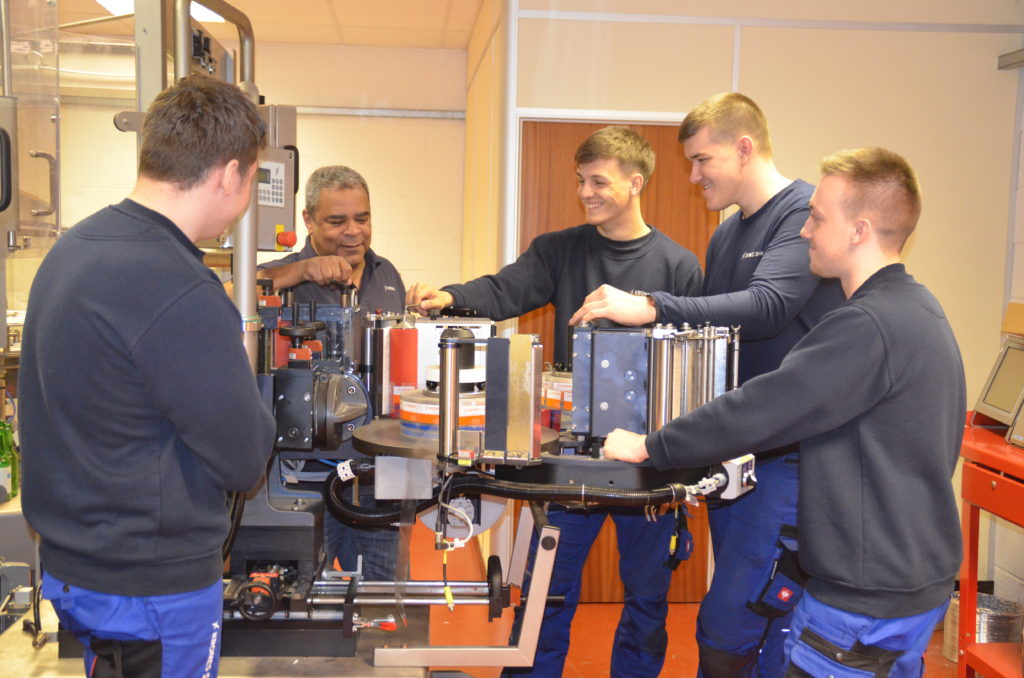 Krones has expanded its apprentice programme with the announcement that three more recruits are planned to join the company this year.
Managing director Andrew Wilson described apprenticeships as an "essential" part of the firm's recruitment plans. "Recruiting skilled engineers these days is not easy, so we decided ten years ago to start nurturing our own talent, with great success," he said. "There is huge potential we can offer by joining the Krones UK team and gaining a long-term career. By recruiting our own apprentices, we ensure they deliver the skills designed to our specific company and industry needs allowing them and Krones the opportunity to effectively serve the bottling and packaging industries.
"I am also a great believer that joining the industry early as an apprentice means that our new recruits can easily absorb and embrace new ideas, which in time will play a considerable role in new developments for our business here in the UK."
The programme includes visits to the main Krones manufacturing facilities in Europe to see the latest machine designs and get an insight into new product development.
Andrew Wilson added, "Youth unemployment in the north-west (where Krones UK is based) continues to worry business leaders in the area and we believe our programme over the past decade has given us the chance to recruit some young, dynamic and very enthusiastic people into the company.
"The current range of Krones equipment is becoming increasingly more hi-tech, which excites the next generation who do not have any concerns about learning new technologies. This latest recruitment programme will take the Krones UK team up to 150 people this year."