SAICA bags top sustainability award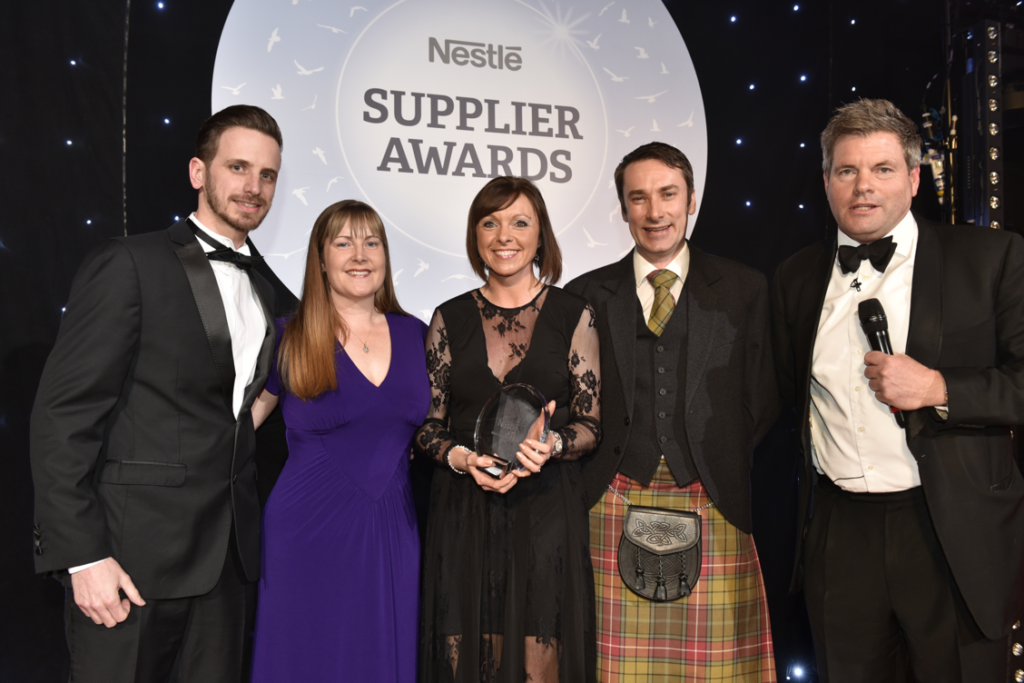 Corrugating board manufacturer SAICA Pack has scooped a top gong at the Nestlé Supplier Awards 2017.
The company received the award for Most Sustainable Supplier at the ceremony held at the Hilton Metropole Hotel in Brighton.
The firm was judged to have provided environmental, social and economic benefits in their packaging production for a range of Nestlé products. This was largely attributed to SAICA's closed loop cycle, which aims to reduce the environmental impact of waste and increase sustainability.
A spokesperson for Nestlé said, "SAICA Pack impressed the judges with the way they have managed to embed sustainability throughout their operation, working in close collaboration with Nestlé to integrate a sustainable closed loop packaging supply chain.
"The judges also appreciated the time and effort that went into a very innovative award submission."
David Wilbraham, sales, commercial and marketing director UK and Ireland, SAICA Pack, commented, "Everyone at SAICA is absolutely delighted to have won this award, which is a great recognition of our work with Nestlé over a number of years, using our own innovative approaches to help Nestlé to not only achieve their sustainability targets but also to provide them with the very best packaging solutions for their products."
David added, "We would like to express our thanks and appreciation to Nestlé for this award, and look forward to providing fantastic quality and sustainable packaging for Nestlé for many years to come."
Tagged SAICA Pack