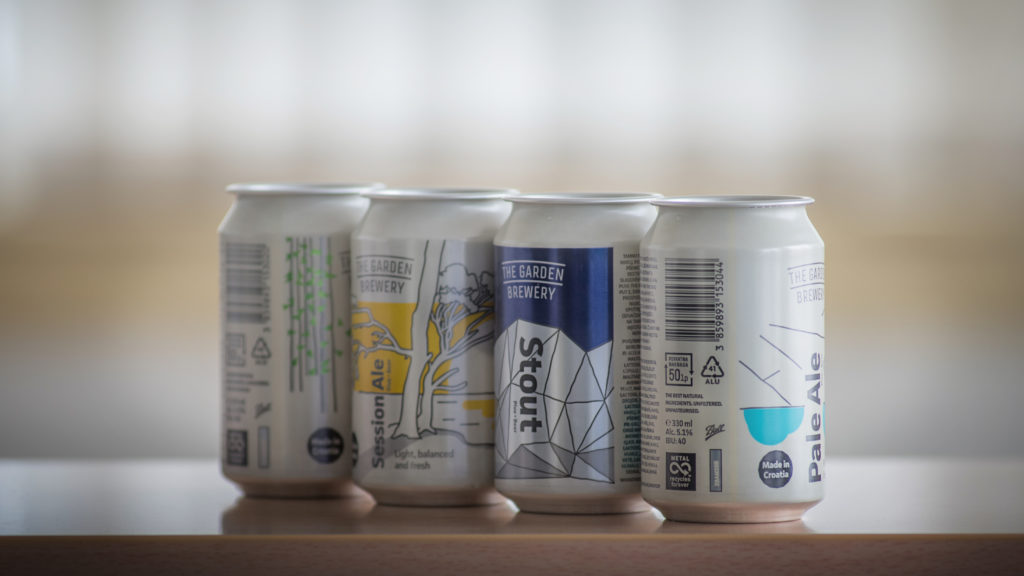 BALL has helped introduce canned craft beer to the Croatian market after teaming up with local brewer Garden Brewery to produce new packaging for its craft beer range.
Produced in Ball's plant, in Belgrade, Serbia, using the firm's 330ml standard aluminum can, the beer comes in a range of five flavours – Citrus IPA, Session Ale, Pale Ale, India Pale Ale and Stout.
Ball said the can design focuses on "strong single colours, geometric shapes and illustrations depicting Croatian landscapes, with a matte finish to maintain an authentic, craft feel".
David Plant, director at Garden Brewery said, "Right from the beginning, Ball showed initiative, flexibility and support for our new company. Aimed at a young, urban and outgoing population, we've taken the concept of canned craft beer made popular in the US and UK and introduced it to a Croatian audience with a focus on design and innovation."
Jovan Jovanovic, sales coordinator for south east Europe at Ball added, "The 360° branding potential of the beverage can provides a great platform for craft brewers to communicate their story and passion to customers, whilst also differentiating themselves from competitors. The can is also the perfect packaging format for craft beer; protecting the product during transit, sealing in freshness and taste whilst also being extremely lightweight and chilling the cans faster than other packaging formats such as glass."
The cans are sold at various outlets in Croatia and exported to countries including the UK and Germany.