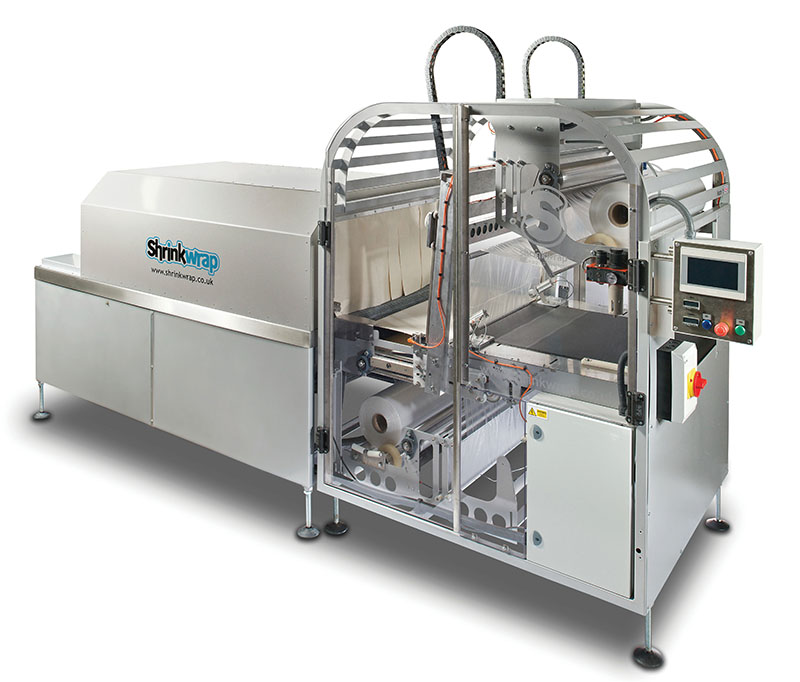 A chance event five decades ago where David Frith saw someone dropping bundles of shoes in a puddle inspired him to investigate the process of shrink wrapping.
He founded a company that this year is celebrating its 50-year anniversary. Family firm, Shrinkwrap Machinery Co, was based in New Milton, Hampshire before relocating to Poole, Dorset in 1969. The business expanded again in 1971 with the acquisition of the factory next door.
David's son, Peter, joined the company in 1983 and took on the role as managing director when David stepped away from the business in the early 1990s. The company moved to its current premises in 1994 and Peter's brother, Jeremy, joined as design manager in 1996 with Jeremy's wife, Debbie, becoming sales and business development manager soon after.
The company designs and manufactures shrink wrap machines, pack handling and packaging equipment for sectors including food and drink, dairy and commercial laundries.
Peter told Packaging Scotland, "We're a family SME business with manufacturing at the core. UK manufacturing has struggled over the years to remain competitive with European and further afield importers (and) we're no different.
"However, we've faced these challenges as a team and worked to deliver the best equipment possible at a competitive price. We remain strong and focused with a wealth of experience under our belts."
Peter added that the company is looking to "build on what we've already done" going forward and highlighted Shrinkwrap's launch of its redesigned sleeve wrapper, which offers improved energy efficiency, easier accessibility and a new "modern" look.
The company will mark its 50th anniversary throughout the year with a series of offers for its loyal customer base and intends to hold a celebration in October involving employees and their families, suppliers and customers.
Speaking on marking the anniversary, Peter said, "It has been great to see. We're probably the only company from that time that has maintained with the same family orientation for the whole 50 years. Other shrink wrap companies have come and gone but we're still here."