New stretch wrapper helps firm to expand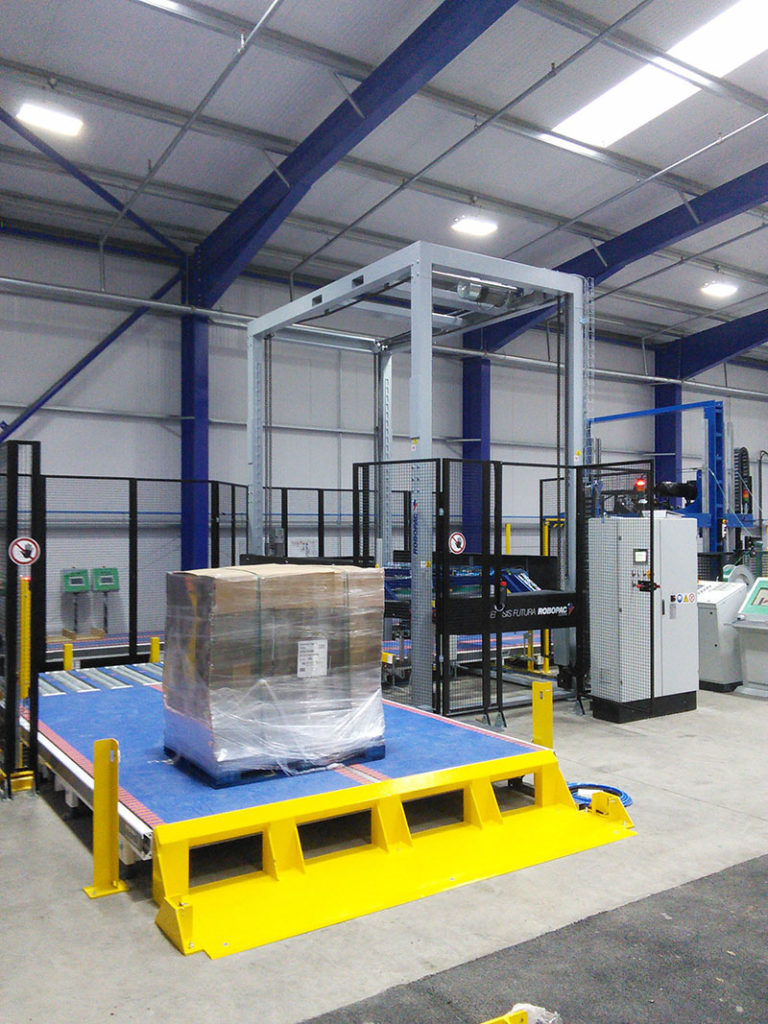 Corrugated packaging supplier and waste management company Sheard Packaging has added a Mosca KCK-131 and WRG stretch wrapper to a new production line as part of its expansion.
The West Yorkshire-based family firm has invested £10 million in plant and equipment over the last eight years and intends to invest a further £6 million in the next five years as part of a rolling investment programme.
The Mosca KCK-131 is a high-speed, fully automatic pallet packaging press; the machine features Mosca's SoniXs sealing technology, which seal two ends of strapping together  rather than heat sealing.
The WRG stretch wrapper is an automatic wrapping machine, which features a rotating ring for products with dimensions up to 1450x1450mm.
The KCK-131 applies two parallel polyester straps to a pallet of stacked flat cardboard, which is then moved along conveyors to the stretch wrapper where the plastic wrap is applied to secure and protect the contents for transport and storage.
Lee Shackleton, operations manager at Sheard Packaging, said, "Mosca were our first choice when we expanded our site and added a new line.  We've used their machines for many years and have always found them to be exactly what we need to help us meet our high production targets."
Tagged Mosca