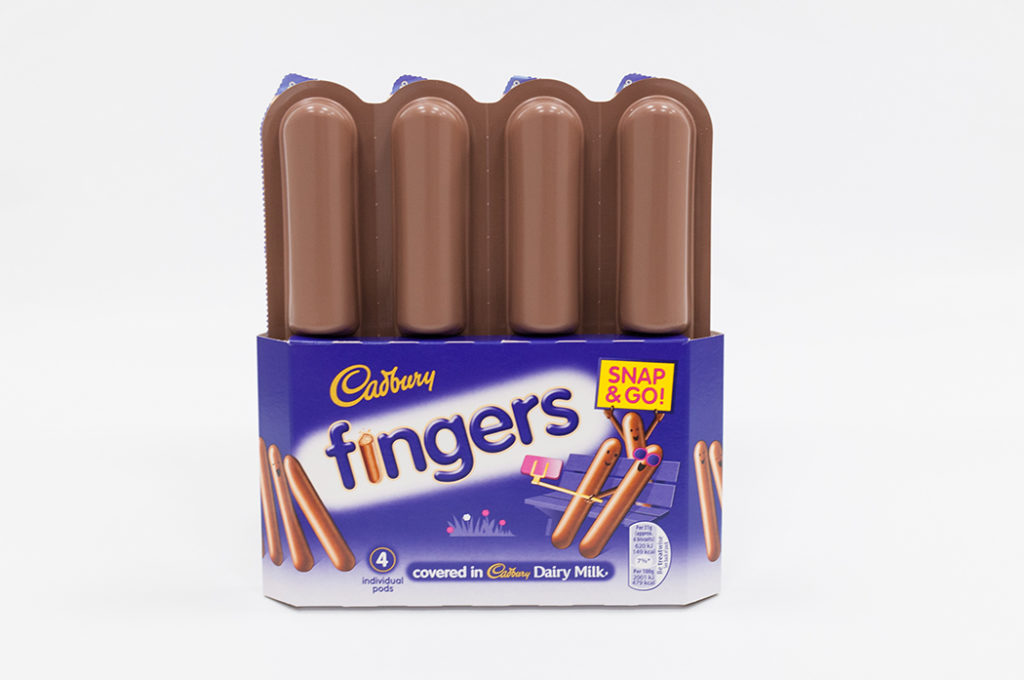 Packaging solutions manufacturer Parkside has scooped a top award at the FMT Food Industry Awards.
The company's new 'Snap & Go' snack pack concept, created for Burton's Biscuits, won the Most Innovative Packaging Development category.
The packs were developed for Burton's Biscuits' Cadbury Chocolate Fingers range and comprise of 4x21g PP trays with complementary lidding films.
The pack's "unique" printed lidding film, which has a laminate structure and perforation pattern, was created using Parkside's multi-directional laser capacity.
Parkside was also named runner-up in the same category for its Parkscribe Steam bag, a microwavable bag for frozen vegetables.
Phil O'Driscoll, head of innovation and new product development at Parkside, commented, "To win one award is fantastic news and to be named runner-up with another product in the same category is something the entire team at Parkside is proud of.
"The development of the Cadbury snack pack was challenging, mainly because of the complex nature of the lidding film which needed to easily 'snap' along the perforation, without compromising the seal of other trays. This functionality was needed for the pack to address the on-the-go snacking brief set by Burton's Biscuits."
He added, "The pack offers great shelf-standout and is unlike anything else on the on the biscuit aisle. It is unmistakably created for Cadbury Fingers, enforcing strong branding."