Leader of the pack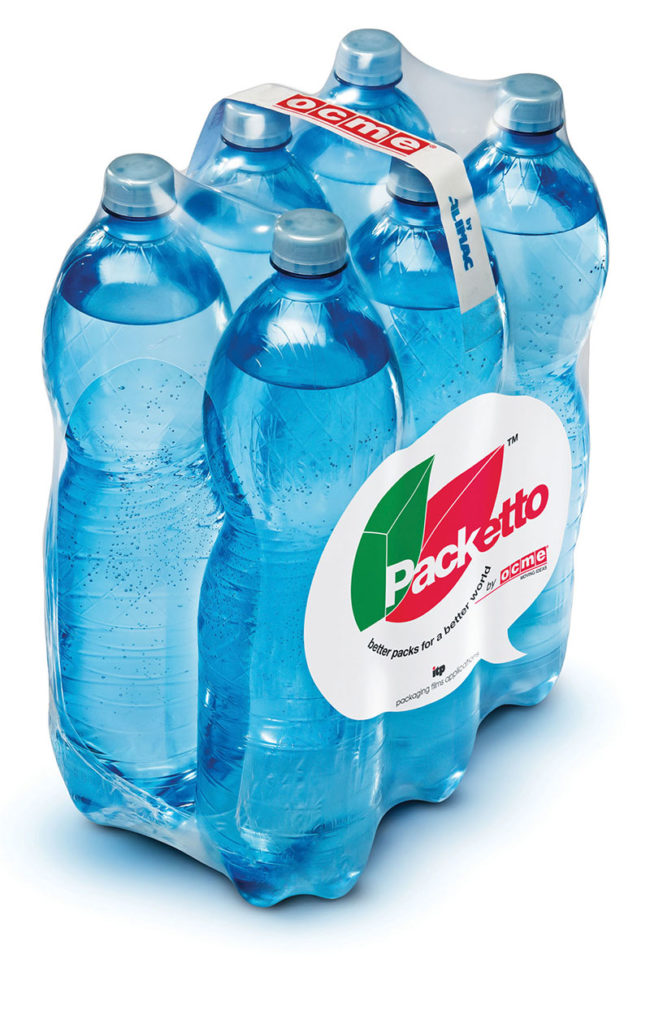 OCME presented its secondary packaging solution –  Packetto – at the BrauBeviale 2016 show in Nuremberg.
Achieved on the firm's range of Vega shrink wrap packing machines, OCME said the solution gives customers the chance to improve the appearance of shrink wrapped packs, "drastically enhancing" on-shelf impact.
Steve Wyard, director at OCME UK, told Packaging Scotland that Vega machines are used on high performance bottling and canning lines and can reach up to 150 cycles/min.
The Packetto solution comes with three different options. There is Smart Packetto, described as offering wrinkle-free packs whilst saving on film and increasing the print area for branding artwork. During the shrinking process, the film remains in position, which allows the pack to be "perfectly formed" Steve said, adding that this technique also means it's possible to reduce the width of film needed to create the pack, resulting in film savings of up to 30%.
Another option is Eco Packetto. Steve said the unique feature of this solution is the comfort carry handle which runs around the pack, adding strength. OCME's development includes a new system to apply the handles directly to the film as it's unwound from the reel. Steve explained that the integrated design means everything is done on one machine, saving on factory space.
The third option is Party Packetto, which Steve described as featuring a "unique sharing-friendly design", which helps consumers keep cans or bottles chilled either at home or outdoors.
Steve added, "Other recent developments from OCME include new features to assist the machine operator, such as automatic film splicing and external reel loading. The ergonomic design of the new system means that it's no longer necessary for the operator to bend down under the machine when replenishing the film reels."
Tagged OCME