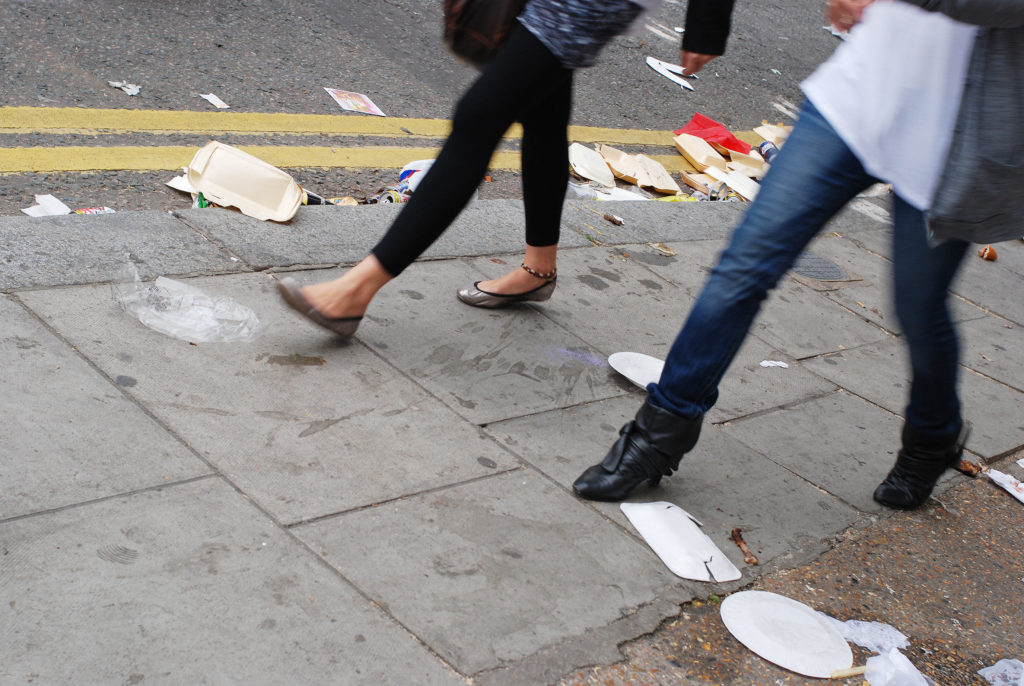 Scotland's litter problem is "as bad as ever" according to a new study commissioned by environmental organisation INCPEN.
The study, conducted by Keep Scotland Beautiful, found that there has been a 1% increase in litter since the Scottish Government launched its new strategic approach "Towards a litter-free Scotland" in 2014.
The study, carried out across 120 sites in Edinburgh, Falkirk, Renfrewshire and Inverness in October 2016, also found that carrier bag litter has increased by 38% across the same period, despite the introduction of the carrier bag charge in October 2014.
While carrier bags represented under half a per cent of the total litter count, the study suggested that the charge does not change the behaviour of people who litter.
The majority of the total litter count was made up of smaller items such as cigarette butts and chewing gum while the top five larger items of litter found were paper (9%), sweet wrappers (6%), soft drink cans (6%), plastic soft drink bottles (6%) and cigarette packets (4%).
The number of drinks containers littered decreased by 18% while coffee cups decreased by 36%.
Jane Bickerstaffe, CEO of INCPEN, commented, "Two years on from the introduction of the carrier bag charge in Scotland and numerous campaigns to tackle litter, the problem is as bad as ever. This charge is not reducing the amount people litter.
"The study suggests that more charges and deposits on items such as disposable coffee cups and drinks bottles will not make a difference. Unlike the bag charge, which is avoidable if you take your own bag, imposing new charges would simply place additional financial strain on hard working families."
INCPEN are suggesting a fresh approach to the issue focussing on community engagement and changing behaviours is needed. The organisation also highlighted their support for Hubbub's Neat Streets campaign, which uses experimental ways to dispose of litter. The campaign launched in Edinburgh in July 2016.
Jane added, "We have to look at fresh approaches to cleaning up our towns and countryside. There are many good local campaigns and initiatives but what's needed is a long-term national programme that makes it socially unacceptable to litter anything.
"INCPEN recommends that governments look at how we change the behaviour of litterers, so they are proud of their environment and put all rubbish in a bin or take it home."