Markem-Imaje launches new solution for coding porous boxes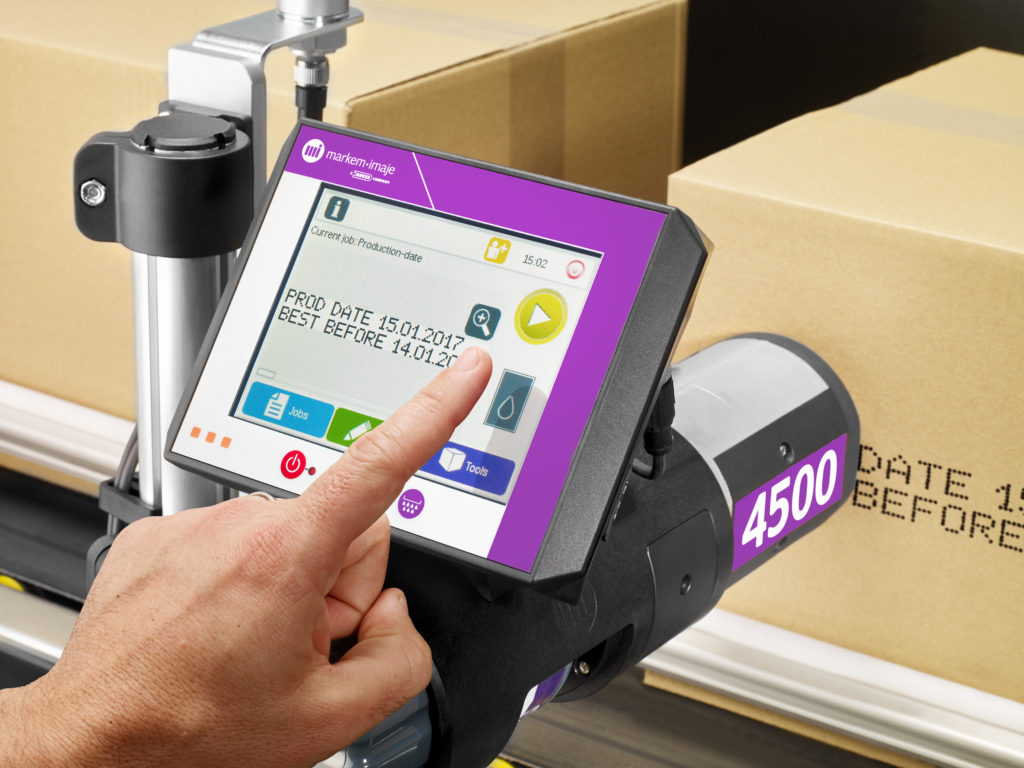 Marking and printing manufacturer Markem-Imaje has launched a new solution for coding porous boxes – the 4500.
The 4500 coder offers "intuitive, simple and cost-effective" box coding, according to the company, and allows manufacturers to identify their boxes with one or two lines of text and logos up to a height of 56mm.
The coder prints on porous cardboard and paper at a conveyor speed of 60 m/min and offers four print heights – 13, 24, 29 or 56mm.
The 4500 is able to print up to 39,000 boxes with one litre of ink using a drop control system and codes, in either red or black, can be read from a distance.
The coder also has two sensors that automatically detect the conveyor speed, ensuring consistent printing quality and includes a feature enabling the conveyor to be stopped if an uncoded box is detected. It features a 5.7-inch colour touch screen user interface and WYSIWYG display in 32 languages.
The 4500 has an IP54 rating so it is also suited to tough production environments and seasonal use.