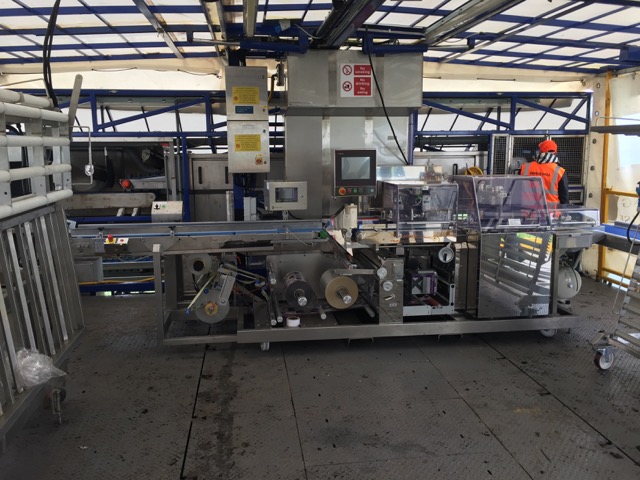 G's Growers has placed an order with Paramount Packaging Systems for seven custom-designed Alpha VII FW3710BS/B back seal flow-wrappers.
Paramount is the exclusive distributor of Fuji Machinery Company's horizontal and vertical form-fill-seal equipment in the UK and Ireland. G's Growers said that two Fuji Alpha VII flow-wrappers supplied by Paramount last year have helped increase production efficiencies by up to 25%.
G's Growers is an independent producer organisation comprising more than 20 grower members in the UK and Spain.
Paramount said the bespoke Fuji flow-wrappers, which will be used to pack celery, will be mounted on stainless steel support frames to ensure "stability and rigidity" when installed on G's Growers' harvesting rigs. This, the firm added, allows the machines to be easily repositioned when the sides of the rig are folded up for transportation between fields and from the UK to Spain. They also feature integrated ink jet coders and labelling systems.
 Paramount explained that because a standard flow-wrapper requires careful handling and positioning, it would not offer the "performance and efficiency benefits" required by G's Growers. As a result, Paramount developed the rigid stainless steel frame with heavy duty castors to allow the flow-wrapper to be moved around more easily, and to be taken on and off field harvesting rigs simply and quickly.
Specially developed for wet environments, the Fuji flow-wrappers feature an "ultra-hygienic" design to help prevent dust and dirt accumulation, and is described as offering easy access to the mechanical and electrical components. The design incorporates water drainage channels from the infeed.