Firm offers "sustainable alternative" to plastic gift packaging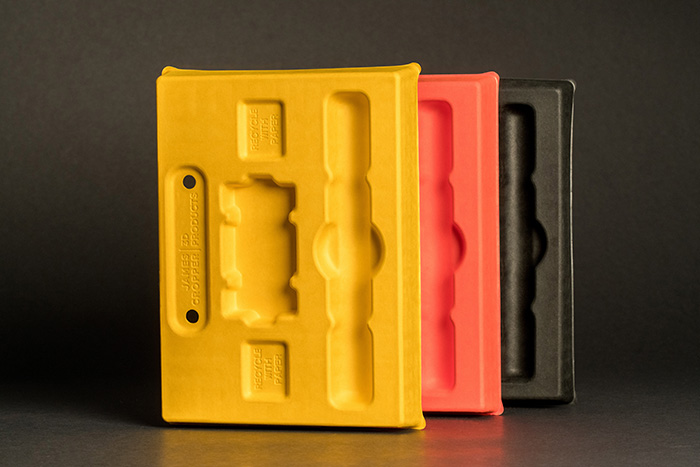 A Cumbria-based packaging producer is helping reduce packaging waste to landfill by making a sustainable alternative to plastic in gift packaging.
James Cropper 3D Products makes recyclable moulded paper packaging that can also be matched to any colour which, the company claims, is a "key factor" in motivating global brands to switch to using it from plastic.
The paper packaging is made with wood pulp from either Forest Stewardship Council (FSC) or Programme for the Endorsement of Forest Certification (PEFC) accredited forests that contribute to maintaining biodiversity and capturing carbon dioxide.
Patrick Willink, chief technology officer at James Cropper said that moulded paper could help reduce the amount of waste going to landfill by providing an "easily recyclable alternative to plastic packaging".
He said, "Moulded paper is a very attractive for brands looking for an alternative to internal plastic packaging for gift sets, gift boxes and other product packaging.
"Gift packaging, in particular, is all about providing a special brand experience for the people who buy your products. It has been difficult to find an alternative to plastic which can do this in the past.
"Moulded paper packaging is easily recyclable and uses wood pulp sourced from sustainably managed forests. But it does not require brands to compromise – in fact it can enhance the experience for consumers in terms of colour, tactility and technical features such as embossing."
He continued, "In the past it has been difficult to reflect the range of colours that are available in plastic. However, at our colour lab we are now able to offer moulded paper in any colour, which means it has become a real viable alternative for use across a range of sectors including luxury drinks, health and beauty, consumer electronics or e-retail.
"Moulded paper also has a warmth and texture that makes it attractive to brands and consumers who increasingly value that connection with nature and sense of authenticity."
Patrick added, "The important thing is that it is making it easier for brands to use moulded paper as a true alternative to plastic.
"We know that sustainability is becoming more and more of a priority for brands who want to appeal to environmentally conscious customers. Our moulded paper is designed to answer this need while adding to brand experience and their brand story."